What Are Kids' Cosmetics?
Kids' cosmetics consist of everything from skin care products to lipstick, all designed to be used safely by children. Some types of kids' cosmetics are labeled as toy products, as they are designed to be used for playing dress up and participating in role-playing games. Halloween make-up kits are considered cosmetics for children. Kids' cosmetic sets for young girls usually come packaged with a child-size lipstick or tube of lip gloss, sparkly eyeshadow, and facial powder. Typically, kids' cosmetics are made with natural flavors and essences, created to be used on a child's sensitive skin.
Not all kids' cosmetics are designed for play. Some children's cosmetics are created to care for a child's skin. For example, kids' sunscreen can provide protection from the harmful effects of sun exposure. Most sunscreen products created for children are fragrance-free and hypoallergenic. These children's cosmetics are less likely than other cosmetics to produce negative side effects, such as skin allergies. Lip balms made with gentle protective ingredients to protect against sun damage are another type of cosmetics for kids.
Personal hygiene products are also considered kids' cosmetics. Shampoos and conditioners made for children are typically less irritating than the versions created for adults and won't sting if splashed into the eye. Shampoos for children are often referred to as tear-free formulas. Children's soaps generally contain gentle or all-natural ingredients, and no harsh chemicals.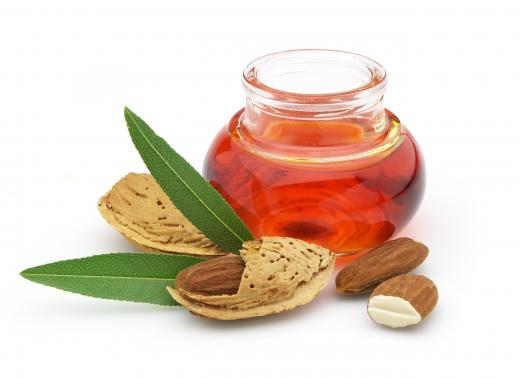 In addition to make up and personal hygiene products, kids' cosmetics may include cologne and after-bath splash. Bubble bath and bath oil products are often packaged as a cosmetic gift pack for children. Botanical ingredients and essential oils are often used in children's bath oils and soaps. Colognes are designed for both girls and boys, and typically are targeted for children between the ages of 10-13. Kids' colognes are generally made with natural fragrances and oils, in place of synthetic chemicals.
Cosmetics for children also include non-toxic nail polish in various colors. These types of kids' cosmetics are free of harmful substances such as formaldehyde and acetate. Instead of using alcohol, children's nail polish is generally water-based.
Many parents prefer to make homemade kids' cosmetics with their children. This is a good way to ensure the safest ingredients are used for children's cosmetic products. Almond oil and beeswax are two ingredients that may be used to soothe chapped lips in children. Children's facial cleansing cosmetics can also be made using fresh organic strawberries. Additionally, natural aloe vera may be used to create skin lotions for children.
AS FEATURED ON:
AS FEATURED ON:

By: picsfive

Kids' cosmetics can include skin care products.

By: Dionisvera

Almond oil can be used to soothe childrens' dry skin.

By: Karen Roach

Sunscreen for children is one type of kids' cosmetic.

By: adisa

Some colognes are made for children.