What are Healing Affirmations?
Healing affirmations are statements that may be read, spoken, or listened to with the belief that they contain restorative powers. Physical, emotional, mental, and spiritual healing processes are believed to occur as a result of regular recitations of self-healing affirmations. Many healing affirmations are specific, positive statements about healthy self-esteem, ideal well-being, and hope for the future. These affirmations and related theories are often created and taught by spiritual leaders, alternative health practitioners, and metaphysical experts in seminars, books, DVDs, and audio recordings.
The benefits of healing affirmations are thought to come from the interconnection of the mind, body, and spirit. Proponents of healing affirmations believe that the words individuals think and speak have an impact on their general well-being. Under this premise, a person who thinks negative thoughts and berates himself verbally is more likely to suffer from disease and emotional issues. Conversely, deliberate engagement in reciting positive statements may help heal illness and reduce an individual's susceptibility to disease and depression. Healing affirmations have been prescribed by holistic practitioners for cancer patients, depressed individuals, and others with chronic and debilitating health problems.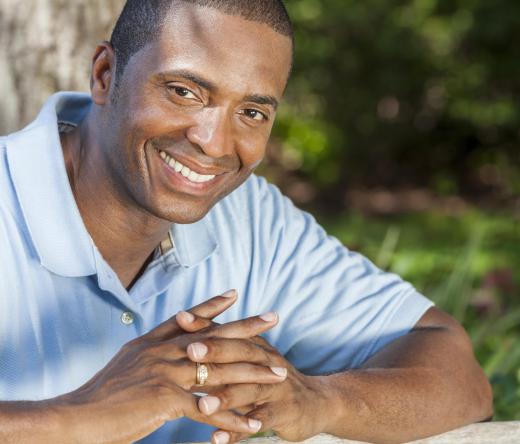 Healing affirmations are thought to work by directing an individual's attention to the positive and nurturing aspects of life. As a healing method, positive thoughts and words are believed to regenerate the cells and increase a person's energy level. In this method, individuals are to remain present in each moment, conscious of their thoughts, and willing to deliberately change negative scripts into positive affirmations. A person who feels fearful before a public speaking engagement, for example, might be prone to thinking that he will stutter or forget his speech. In this scenario, a healing affirmation would be a conscious thought or spoken statement such as, "I am filled with love and knowledge that I am eager to share with my audience."
The power of affirmations is believed to be in their repetition and reprogramming of the mind. For this reason, the affirmations are often repeated out loud on a regular basis. Daily recitation, hearing, or reading of healing affirmations is generally recommended, and may come in the form of a book, DVD, audio recording, or a refrigerator magnet. The affirmations may be written by spiritual leaders, holistic practitioners, metaphysical individuals, or personal life coaches. Those who believe in the power of such affirmations will often write their own healing statements in times of struggle or need.
AS FEATURED ON:
AS FEATURED ON:

By: spotmatikphoto

Healing affirmations are thought to work by directing an individual's attention to the positive and nurturing aspects of life.

By: Wrangler

Healing affirmations are used to improve a person's sense of wellbeing.

By: Andres Rodriguez

Healing affirmations can help a person stay focused on achieving goals.

By: memo

Prayer can aid in healing affirmations.