What Are Eco-Friendly Cosmetics?
Eco-friendly cosmetics contain only natural ingredients. Companies that manufacture eco-friendly cosmetics avoid the use of the many toxic chemicals commonly used in many types of makeup. Eco-friendly cosmetics are generally developed without the use of animal testing, and are often labeled as cruelty-free. Some are packaged using biodegradable or recycled components. For example, the pressed powder made by one company is sold in compacts made of biodegradable materials, while some companies package their eco-friendly cosmetics in recycled packaging that is reusable and earth-friendly.
Manufacturers of eco-friendly cosmetics generally avoid using ingredients commonly used in many cosmetic formulas that can compromise health. These chemicals include parabens, petrolatum, formaldehyde, propylene glycol, and sodium lauryl or laureth sulfate. Lead, mercury, and other toxins are also used in many popular brands of cosmetics, but are avoided by the makers of eco-friendly cosmetics. Parabens are antimicrobial agents used as preservatives in many products. These toxins are known to cause allergic reactions in some people and are believed to be carcinogenic.
Petrolatum, commonly known as petroleum jelly, is an ingredient found in many products sold to moisturize skin and lips. It actually prevents the skin from becoming moisturized, though, and initiates a drying action. Any product containing petrolatum can cause dry, chapped lips and skin, so it won't be listed as an ingredient in any product that is eco-friendly. Instead of petrolatum, eco-friendly moisturizing products contain cocoa butter or natural plant oils such as sesame, almond, olive, jojoba, and avocado oils.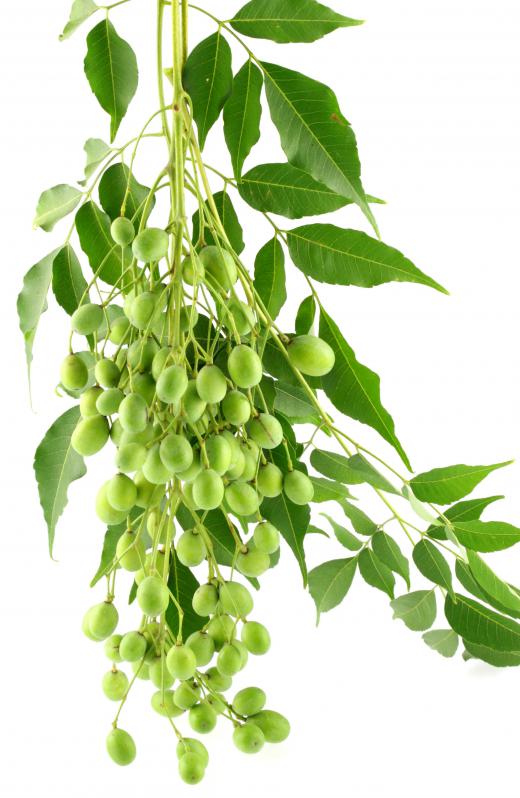 Formaldehyde is a preservative commonly used in body washes, hair care products, nail polish, and soaps. This known carcinogen can be absorbed by the body and cause allergic reactions in susceptible individuals. Eco-friendly products do not contain formaldehyde or any products that may release formaldehyde. They utilize natural preservatives such as vitamins C and E, rosemary or grapeseed extracts, or the essential oils of neem, tea tree, and thyme.
Several companies offer lines of mineral makeup. This is a good alternative to makeup that contains chemicals, but the consumer must beware since not all mineral-based cosmetics are equal. Some brands of mineral makeup are eco-friendly cosmetics, while others contain toxins such as mercury, formaldehyde, and lead. In order to ensure that makeup contains only natural ingredients, the consumer should read labels. The skin is the largest organ of the body and can absorb shower gels, soaps, lotions, and cosmetics, so making sure that only natural ingredients are applied to the skin is as important for health as eating pure foods.
AS FEATURED ON:
AS FEATURED ON:

By: bst2012

Eco-friendly cosmetics use only natural products.

By: Unclesam

Eco-friendly products may use essential oils, such as from the neem tree, to help preserve their products.

By: svl861

Cocoa butter is an ingredient in some eco-friendly moisturizers.

By: Tomislav Forgo

Eco-friendly mascara does not contain formaldehyde.

By: oriori

Oil extracted from avocados is used to make eco-friendly cosmetics.

By: Andrey Burmakin

Some cosmetics companies formulate their products using eco-friendly, organic ingredients.