What are Different Foods That Lower Blood Sugar?
Blood sugar is a common term that refers to the amount of glucose in the blood and is essential for the proper metabolism of food. People with chronically high blood sugar, known as hyperglycemia, are at risk for developing several health problems, including organ damage throughout the body. People with high blood sugar or those who are at a risk for developing hyperglycemia may try to maintain glucose stability by eating foods that lower blood sugar and avoiding foods that can raise glucose levels. Foods that lower blood glucose can play an important part in maintaining a normal blood sugar level.
One way to identify possible foods that lower blood sugar is through glycemic index analysis. The glycemic index measures food based on how much and how quickly it raises blood sugar on a scale from 0-100. Foods that score lower on the glycemic scale may decrease chances of blood sugar spikes, as well as help maintain normal glucose levels overall.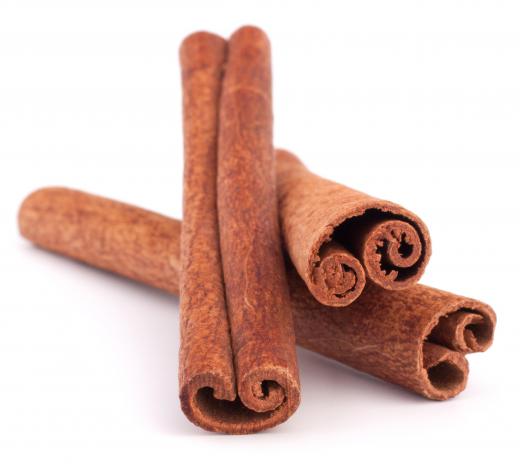 Certain nuts, such as almonds and Brazil nuts, are considered excellent snacks that help lower blood pressure. Low in carbohydrates, which quickly convert to sugar, these nuts also provide a healthy dose of unsaturated fat, which can help the body feel fuller longer. Since one of the keys to avoiding blood sugar spikes is regular, evenly spaced meals, snacking on a few almonds can help stem cravings and avoid spikes caused by big meals. It is important to remember that most nuts have a lot of calories, however, and should be eaten with moderation.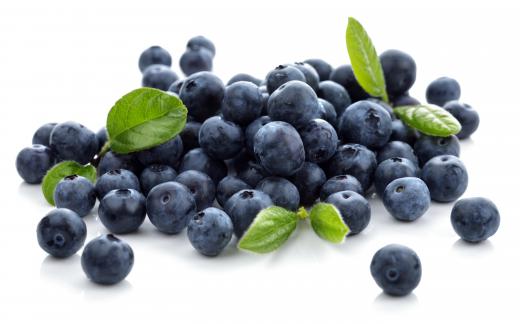 Sweet potatoes and yams are often lauded as being excellent foods that lower blood sugar. In addition to having a relatively low glycemic index score, these root vegetables are packed with antioxidants and fiber that help regulate digestion and improve overall health. Preparation is important, however — sweet potato fries, or sweet potatoes that have been doused in butter, brown sugar, and marshmallows will likely do more harm than good.
It might seem strange that some sweet foods can reduce glucose levels, but apples and berries are two excellent examples of foods that lower blood sugar. Berries contain powerful antioxidants to boost health and the immune system, while apples contain a large dose of fiber for proper digestion. Adding an apple or a serving of blueberries, strawberries, or raspberries to a daily diet can help keep sweet foods on the menu without harming blood sugar levels.
Two food additives getting a lot of attention for blood sugar busting components are vinegar and cinnamon. Thanks to natural compounds in cinnamon, some studies have shown that it can not only lower blood sugar levels, but may actually help reduce high cholesterol as well. Apple cider vinegar may contain enzymes that help process carbohydrates, reducing the amount of sugar created in the digestive process. While these effects are still being studied, some health experts are tentatively recommending adding a small amount of both vinegar and cinnamon to a daily diet.
AS FEATURED ON:
AS FEATURED ON:

By: Natika

Cinnamon may help lower blood sugar.

By: Brian Jackson

Blueberries offer the sweetness without the sugar.

By: Dmitry Lobanov

Diabetics monitor blood sugar levels to help prevent hyperglycemia.

By: Bill

Yams have an excellent reputation for lowering blood sugar.

By: Phase4Photography

Certain nuts can help lower blood pressure.