What are Blanket Sleepers?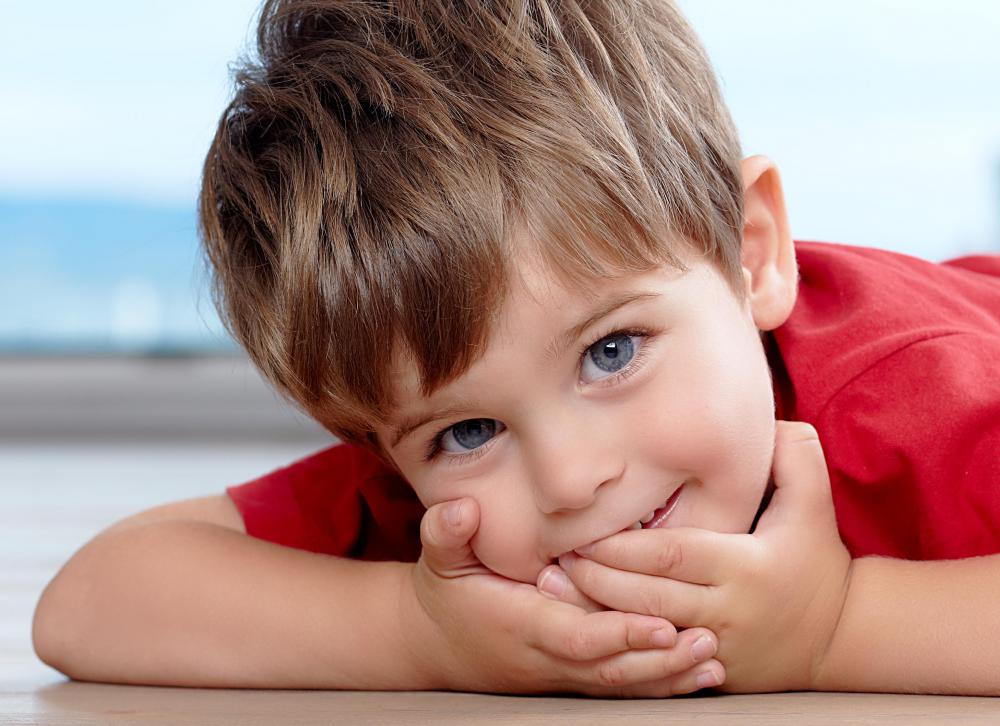 Blanket sleepers are a type of pajama. They are made in one piece and may fasten with snaps or a zipper. While adult blanket sleeper sizes are available in North America, these sleepers are mainly made for infants and children in other parts of the world. The material used for blanket sleepers varies, but it should always have the softness of blankets. A baby blanket sleeper is made to cover the body from the neck to the ankles; footed varieties have feet coverings attached.
The footed blanket sleeper style typically has plastic-coated soles so the bottoms of the feet portions don't get easily worn out. For babies who aren't yet walking, the footed sections aren't usually coated on the soles. Some people prefer to buy baby blanket sleepers without foot coverings so that they aren't outgrown as fast. Infant booties or socks can be added with non-footed sleepers to keep the baby's feet warm.
Infant and children's blanket sleepers are sold in many different colors and patterns. There are solids and print patterns available in both pastels and bright colors. The blanket sleeper is sold with other babies and children's pajama styles. Terry cloth sleepers can replace the blanket sleeper in warmer weather.
The fit of a blanket sleeper is supposed to be quite loose through the mid-section. Enough room is left for a diaper as well as for comfort. Most blanket sleepers have a soft ribbed cotton collar and cuffs. The sleeves may be set-in or raglan. Set-in sleeves fit straight across at the shoulder, while the raglan types are attached at the neck and angle at the shoulders.
Even if a baby blanket sleeper fastens with a front zipper, it may feature snap closures inside each leg for easier diaper changing. Some infant sleepers have both front and leg snaps. Infant blanket sleepers with inner leg snap closures can make practical baby gifts for new parents.
Kids blanket sleepers are often ideal for toddlers and small children who tend to kick their blankets off during the night in cooler weather. If this happens frequently or the temperature is warmer, sleepers in a lighter-weight fabric such as terry cloth may work better. Many children enjoy blanket sleeper designs that feature their favorite story book or cartoon characters.
An adult size blanket sleeper isn't usually favored by many adults unless the weather is extremely cold. Being covered from neck to feet in a warm blanket-like fabric can help keep in needed body heat. Adult blanket sleepers are sold mainly in solid pastel or bright colors with a few patterned designs also available.
By: Günter Menzl

Toddlers may benefit from blanket sleepers.

By: detailblick

Footed blanket sleepers may be ideal for keeping an infant's feet warm.

By: xalanx

Infant blanket sleepers often fasten with snaps.