Bitter herbs are plants that have a bitter taste ranging from mild to very strong, and also are simply called bitters. They are mentioned in ancient texts such as those that compose the Judeo-Christian Bible. The context in which they are mentioned is generally accepted as evidence that they have been employed in home herbal remedies for millennia. For example, in the Old Testament scripture of Psalm 51:7, David spoke of being purged by hyssop, one of the bitter herbs, in order to be clean. Wormwood is also mentioned in biblical scripture and is generally considered one of the strongest of these types of plants.
There are physiological reactions that take place when receptors of the tongue transmit a bitter taste to the brain. Such responses usually have a beneficial effect on the body due to the stimulation of digestive fluids. The production of other fluids is also activated, including bile which helps to break down fatty foods. Individuals with a poor appetite or who are convalescent may improve with the ingestion of bitter herbs.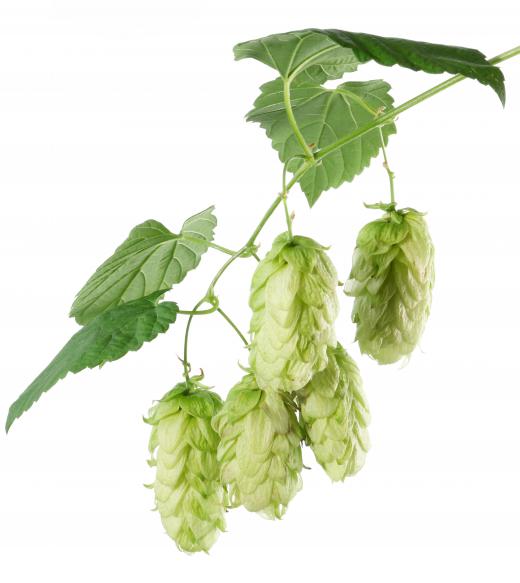 Some herbalists have categorized these plants into two categories: mild and strong. The mild category often includes chamomile, dandelion, and yarrow. Herbs that generally appear in the strong category are wormwood, gentian, and hops. Although many people rely on the bitter herbs to make home herbal remedies, some of these plants, such as wormwood, are considered poisonous.
Many dieters took an interest in bitter orange, an herb derived from the bitter orange tree. Researchers found that it has aided some individuals in their weight loss regimen; however, studies have also shown that it may increase the heart rate. This is why medical doctors tend to advise against the use of bitter orange. Another herb called bitter yarrow is made from the yarrow plant and widely used in various home herbal remedies.
This medicinal plant has been used internally to clear mucous discharge from the bladder, aid clotting when treating bleeding, and stimulate perspiration. Externally, bitter yarrow has been used to retard baldness when added to shampoos. People who elect to use it internally should be aware that it does contain steroids. They may therefore want to consult a physician before proceeding with any regular use.
People who are interested in using any of the bitter herbs may want to know that the aftertaste left in the mouth may be instantly neutralized by chewing a piece of licorice root. Some people may also want to investigate the herbal home remedies made from these plants. The remedies can be used to naturally treat ailments suffered by farm animals and pets.
AS FEATURED ON:
AS FEATURED ON:

Hops are a type of strong bitter herb.

By: Peter Galbraith

Bitter herbs have been traced back to the Bible.

By: Mark Herreid

Wormwood is one of the bitter herbs.

By: Malgorzata Kistryn

Bitter orange is believed to increase metabolic levels, but also increases the heart rate.