Bath fizzies are effervescent tablets that are placed into bathwater for fun or relaxation. They are also referred to as bath bombs or bath seltzers. Most are round in shape, around 6 ounces (170 grams), and about the size of a large cotton ball.
In most cases, bath fizzies are placed in the water after the bather has gotten into the bathtub. They will then begin to effervesce, releasing bubbles while they swirl around in the water, which can massage and relax tired and achy muscles. Often, the fizzies release a pleasing aroma such as lavender, rose, or vanilla, which can also help a person to relax. Some with added ingredients can also moisturize the skin and soften the water.
These bath additives often come in pretty colors and various designs. They are not too expensive and can be found in most drugstores, discount stores, or spas, where they often come in a set of three or four in a decorative box.
It is also possible to find bath fizzies made for children, though of course they should only be used with parental supervision. They are safe for kids as long as the child is old enough to know not to eat them — they are generally non-toxic, but certainly not safe for consumption. The fizzies can turn the bathwater fun colors, making it more appealing to kids who might not otherwise want to take a bath.
People should also keep in mind that bath bombs can make great gifts. For a creative wedding gift for a bride, they can be part of a relaxing spa gift basket that may include other items such as bubble bath, lotion, or a scented candle. The bride might also give them to her bridesmaids as a thank-you gift for being part of the wedding. A nice set could also make a good stocking stuffer or a thoughtful Mother's Day gift.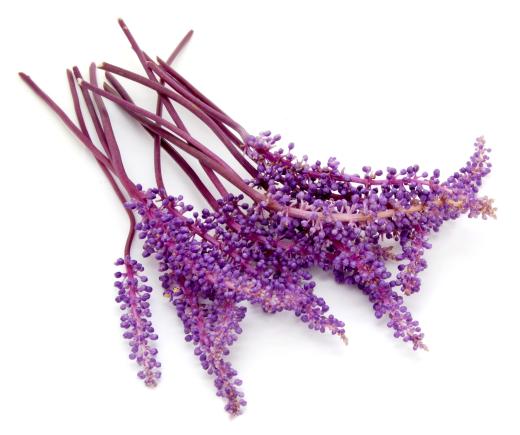 A cheaper alternative to purchasing bath fizzies is for people to make their own. Those who do this can even make them into fun shapes using molds, and not be restricted to what they can find in stores. The ingredients are not difficult to find; even most products found in stores are simply made from baking soda, citric acid, essential oils, and fragrance.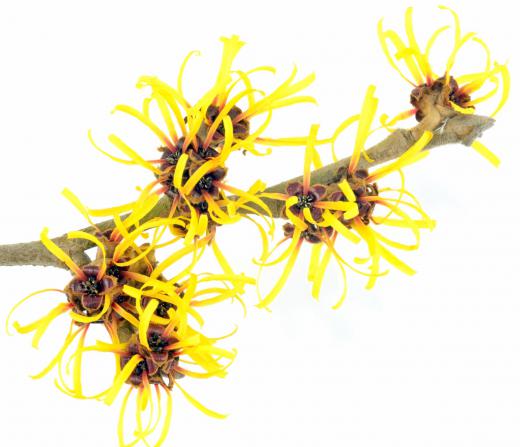 To make a bath fizzy, individuals can assemble one part citric acid and two parts baking soda and blend them together very well. Makers may choose to use a mixer for this step. After this, they can add some water-soluble colorant if they choose; it is best to use a colorant designed for bath use so it does not stain the tub or the bather. It is typically easy to order this colorant online.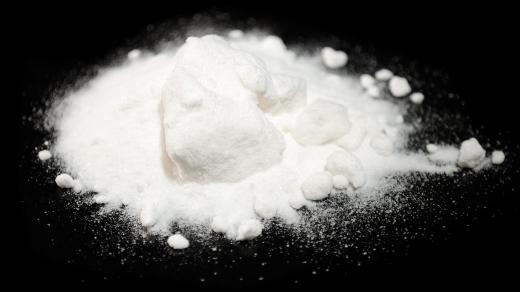 At this point, the person making the fizzy can add essential oils and any other ingredients, including sea salt or cornstarch to moisturize the skin. The final ingredient is a spray bottle containing witch hazel. The maker should spray the mixture three to four times with the witch hazel, and immediately begin to stir it. She should continue spraying and stirring until the mixture reaches a sticky consistency, being mindful not to spray it too much, or the mixture will begin to fizz. This process takes awhile, but it is very important to get the right balance between wet and dry ingredients.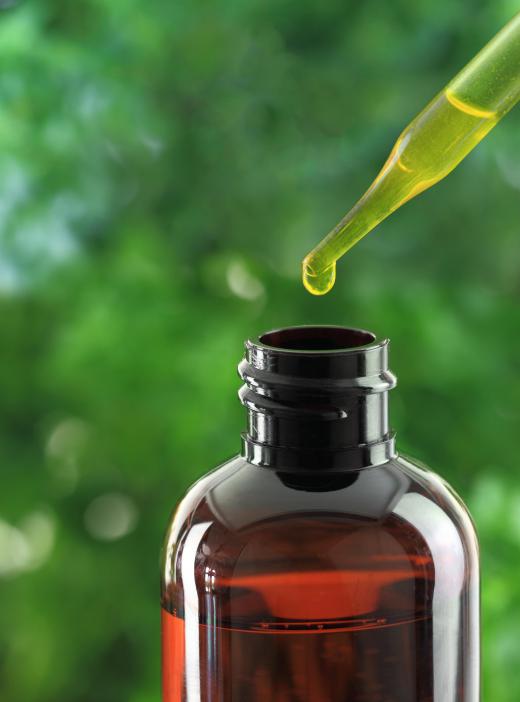 The maker will know it's time to mold the bath bombs when the mixture begins to stick together when pinched between the fingers. She should pack the mixture as tightly as possible into a mold, let it sit for a few minutes, then remove it and let it sit out overnight to dry. Homemade fizzies should be stored in a dry location so they do not break down.
AS FEATURED ON:
AS FEATURED ON:

By: Kasia Biel

Bath fizzies, also called bath bombs.

By: Rido

Scented bath fizzes can make a bath especially relaxing and pleasant.

By: Kimberly Reinick

Lavender is used in bath tablets.

By: dianamower

A spray bottle containing witch hazel is used when making bath fizzies.

By: Vidady

Baking soda can be used in homemade bath fizzies.

By: viperagp

Essential oils are often included in bath fizzies.