How do I Tell the Difference Between Lupus and Arthritis?
The symptoms of lupus and arthritis are alarmingly similar since both are autoimmune diseases, both afflict women and men, and both affect the joints, as well as other crucial organs. Lupus, however, tends to strike women far more often than arthritis does. Also, while both conditions cause joints to swell, lupus does not usually do so to the extent that arthritis does. There is also more joint pain in arthritis than what is normally experienced with lupus. Another more obvious symptom you may use to differentiate between the two conditions is that lupus is often accompanied by a unique rash appearing in the facial area.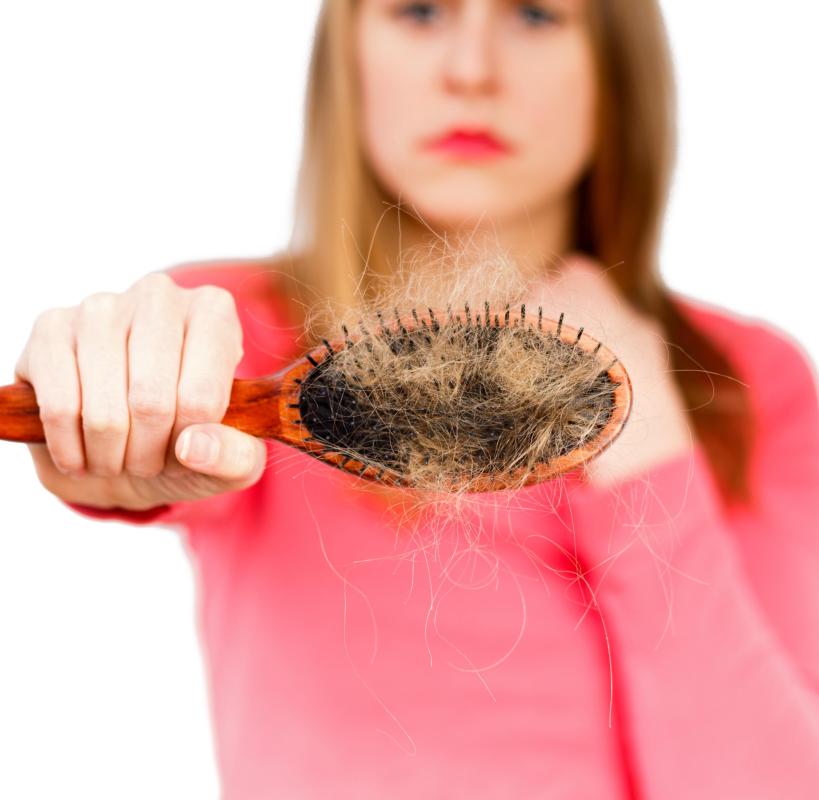 Lupus and arthritis are both characterized by a faulty immune system. Arthritis, however, does not usually lead to death. Although many people receiving treatment for lupus are able to live long lives despite this illness, lupus can be fatal in some instances.
Lupus, also known as systemic lupus erythematosus (SLE), commonly affects multiple organs at the same time. In part, this is why it may be difficult for doctors to immediately discern whether a person is suffering from SLE or rheumatoid arthritis, as arthritis will also impact various organs. Lupus, however, tends to affect the kidneys more often and to a greater degree.
The two conditions further differ in that women are more likely to be affected by lupus than men. Research suggests that women are affected by lupus up to nine times more often than men are. Certain forms of arthritis, such as rheumatoid arthritis, affect women more often than men as well, but only at a rate of two or three times as often.
Common symptoms of lupus and arthritis include joint pain, joint swelling, fatigue, weight loss and fever. In addition to these symptoms, lupus may also cause hair loss, nausea and vomiting. Other symptoms of lupus include scleroderma, which is a thickening of the skin due to inflammation. Lupus is also known to cause severe muscle pain referred to as myalgia.
Another common difference you may notice between lupus and arthritis is that the latter is more prone to cause joint deformity. Despite joint pain in lupus, deformity is not as commonly found in individuals suffering from this disorder. It is possible, however, for a person to have lupus and arthritis at the same time. When both diagnoses are present, the condition is referred to as lupus arthritis.
If you or someone you know has symptoms of arthritis or of lupus, a medical examination to make a distinction between lupus and arthritis is necessary. Besides bone and blood tests, a thorough examination includes a close monitoring of symptoms over a period of time and a detailed family history profiling. Due to the fact that the symptoms of both autoimmune diseases are so closely related, the examination process is likely to be a lengthy one.
By: hriana

Generally, arthritis causes more serious swelling of the joints than lupus does.

By: Barabas Attila

Hair loss is a symptom of lupus.

By: Harald Biebel

Lupus impairs blood clotting, leading to bruising.

By: maska82

Unlike lupus, arthritis is more prone to cause joint deformity.