How do I Handle Inheritance During Divorce?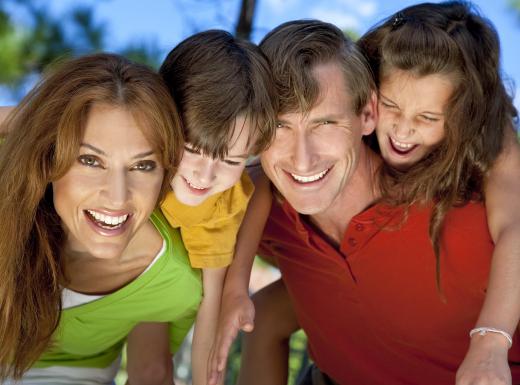 The manner in which you have to handle an inheritance during divorce will likely depend on where you live. Each jurisdiction may have differing laws when it comes to dealing with inheritance and divorce. In general, however, inheritance money or property that was kept separate during a marriage is usually kept separate during divorce. This means your spouse is unlikely to be entitled to your inheritance during divorce. If you kept the money in a joint account or shared the inheritance with your spouse in some other manner, however, he may have a legal right to a share of it.
In many jurisdictions, an inheritance is considered a separate asset rather than a marital asset; you probably won't be required to share your inheritance in divorce as long as you didn't share it during the marriage. It is important to keep in mind, however, that there are many things that may be considered sharing. For example, if you inherit a home and your spouse helps with its upkeep, this may be considered sharing.
Your inheritance also may become a marital asset if you deposit it into a joint bank account or use it to pay expenses for the marital home. You may even have to share a portion of your inheritance if you use some of it to fund a family vacation. If your spouse has helped to pay your inheritance taxes, this may entitle him to a share as well.
While it is possible to keep an inheritance separate during a divorce, it may still be considered when it comes to alimony payments. A judge may consider your inheritance in determining whether you should pay alimony and how much should be ordered. Likewise, depending on the jurisdiction, it may be considered in setting child support.
Since laws regarding inheritance during divorce may vary from jurisdiction to jurisdiction, you may do well to check the laws that govern your area before initiating a divorce. In fact, you may decide to research these laws when you learn that you will receive an inheritance, even if your marriage is strong. This is because divorce is a possibility, even in the marriages that seem the most stable. If you are sure you won't want to share you inheritance with your spouse in the event of a split, you may want to take steps to keep it separate throughout your entire marriage.
You may benefit from speaking with a lawyer about dealing with an inheritance during divorce. Inheritance and divorce laws can be complex and difficult to interpret. If you get sound legal advice, you may feel more confident in how things will be handled in a divorce proceeding.


By: Darren Baker

Those in the process of divorce may have to share a portion of an inheritance if they use some of it to fund a family vacation.

By: nyul

Divorcing couples may not necessarily have to share inheritance assets.

By: doble.d

Laws regarding inheritance during divorce may vary from jurisdiction to jurisdiction.

By: Tony Northrup

Adultery is a common cause for divorce in many countries.