How Do I Get More Passport Pages?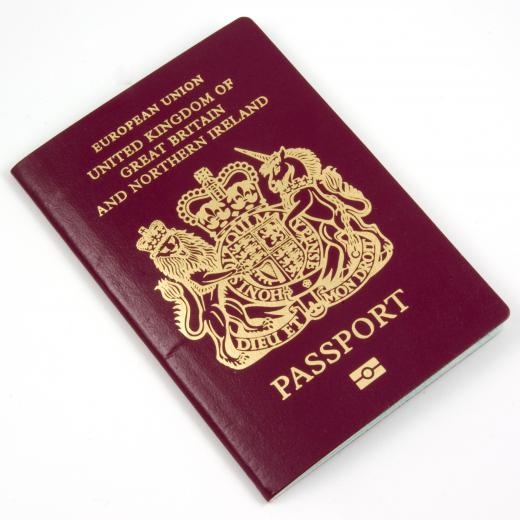 Frequent travelers may need to request additional passport pages. In the United States, this can be accomplished by filling out a simple form. This form should then be sent, along with your passport, to the appropriate office. If you need additional pages very quickly, you may also be charged a fee.
There may come a time when your passport only has a few pages left in it. If it is not due to expire for quite some time, you may want to get more passport pages. Most experts advise doing this if you will be traveling again before your passport expires. You will also only be able to add pages to your current and valid passport.
Getting additional passport pages usually only requires filling out a simple form. United States citizens can find this form on the Department of State website. These forms can be either filled out online and printed, or they can be printed and filled in by hand.
You will be required to fill in personal information, such as your name, birth date, and Social Security number on an application for additional passport pages. Contact information, such as your address and phone number, is also required. You must also include your current passport number, along with any known future travel plans. After filling out the form, you must also sign and date it.
Most individuals will not have to pay for additional passport pages. Unfortunately, receiving the pages may take up to a couple of months. If you plan to travel within a couple of weeks, you may have to pay a fee for expedited passport services.
Getting extra passport pages quickly will usually require a fee. Expedited service fee information can also be found on the Department of State website. These fees should be included with your application in the form of a check or a money order.
If you choose the expedited passports services, you will also need to mark your envelope. Along with the application and fee, you will need to send your current passport. These items should all be sealed in a security envelope and sent to the National Passport Processing Center. Keep in mind that individuals who choose the expedited service will need to send these items to a different address than those who choose regular passport service.
Individuals who are outside the United States will not be able to send an application to the National Passport Processing Center. Instead, they will need to visit a United States embassy. The embassies will usually be able to get travelers extra passport pages quickly, especially in the event of an emergency.


By: Hugh O'Neill

Nations issue passports so that their citizens and subjects can travel abroad.

By: charles taylor

Additional pages can be added to a United States passport by completing a form to make the request.