How do I Choose the Best Wedding Budget Planner?
Planning a wedding budget can be a mystifying and exhausting experience for people not used to managing large-scale events. Choosing a good wedding budget planner can help keep costs in order and planning on schedule. There are many different types of wedding budget planner that can help make life a little easier for frazzled planners. In order to choose the best wedding budget planner, it is important to understand how elaborate the preparations and costs will be for this special day.
The most basic type of wedding budget planner is a simple set of worksheets. These usually list all the basic costs of the wedding, such as the site fee, catering, clothing, flowers, and photography. Some include helpful guidelines as to the percentage of the budget that should go to each area, but don't be worried if calculations don't match exactly. While this can be a good basic way to plan a traditional wedding, the worksheets may include a lot of extraneous information and not any room to add additional costs. Wedding budget worksheets are easy to find online for downloading or printing, and are usually free.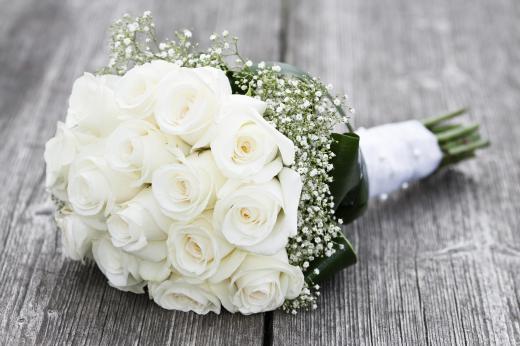 Some people like to use a simple spreadsheet program to budget out a wedding. These spreadsheets, which come standard on most computers, allow a person to set up and manage a budget through the use of a few basic mathematical functions. Each field of expense can be added manually, so there are no extraneous items and it is clear exactly how much is being paid for each item.
For the Internet savvy, online wedding budget planners can give extremely detailed information on nearly every aspect of a wedding. These planners, which may be free or available for a fee, can give budget breakdowns, set payment dates, create payment plans, and even remind planners when payments are due through texts or emails. Most of these websites allow for planning of not only the wedding, but rehearsal dinners, bachelor and bachelorette parties, and even the honeymoon. Some may include helpful comparisons between local vendors to help determine the best possible prices for a budget.
Some couples opt to create a handwritten budget to keep as memorabilia. These are typically decorative and included in wedding scrapbooks. Most often, a decorative wedding budget planner is created after the fact, so that calculations aren't repeatedly crossed out, rewritten, or wept on. In years to come, it may be amusing to look back at the wedding budget and laugh over exactly how much trauma and sincere discussion went into paying for the azaleas.
AS FEATURED ON:
AS FEATURED ON:

By: bridge

The best wedding planners may have standing contracts with local florists.

By: Deklofenak

The cost of a wedding photographer should be considered when planning a wedding.

By: rodho

For many couples, the food and drinks served at the reception account for the largest slice of their wedding budget.

By: Kzenon

Budget planners can be simple spreadsheet programs that help track spending on venues and other wedding costs.