How do I Choose the Best Shower Curtain Set?
Budget is an important consideration when choosing a shower curtain set. Synthetic varieties are typically much less expensive than natural types, but both have pros and cons to consider. Deciding between a solid or pattern is another step when selecting a shower curtain, although the latter type is often much easier to find and tends to give more design interest to a bathroom. A shower curtain set may include the main panel, the liner, plus the rings or it may refer to a whole bathroom accessory collection that also includes a soap dish, lotion dispenser and the like. You'll need to figure out which type you'd prefer for your bathroom.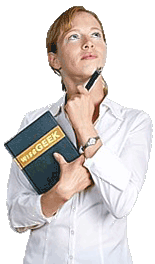 A large, matched set of bathroom accessories that includes the shower curtain may help a small, plain bathroom have a cohesive style. This look can be especially helpful in the case of a rental bathroom painted an ordinary white that isn't allowed to be repainted. A colorfully patterned shower curtain set that coordinates well with the neutral color of the walls can help brighten up the dull space. Dark colored shower curtains should usually be avoided in small bathrooms or in ones without much natural light.
For larger bathrooms, a less matched look may work better because more space and walls may look best with a variety of patterns that mix together attractively. In this case, a shower curtain set with just the main panel, liner and rings may be attractive. Solid color shower curtains may work better in larger bathrooms, especially darker shades if there are other patterned surfaces such as on walls or back splashes to draw the eye.
Budget-priced shower curtain sets are typically made of vinyl, or plastic. Although they are colorful with a wide variety of patterns available, this type of curtain usually has a cheap look to it, so it's a better choice for a more informal style of bathroom. A big advantage of plastic or vinyl shower curtains is that they aren't prone to mildew.
Fabric shower curtains tend to mildew easily. To help avoid this, they need to be laundered fairly often. Another disadvantage of a fabric shower curtain set is the price, as this type is often the most expensive. Yet, the main advantage of fabric shower curtain sets is that, unlike plastic or vinyl ones, they tend to look expensive. A set that includes an attractive cloth shower curtain can really give a bathroom sophisticated style.