How do I Choose the Best Toile Shower Curtain?
The best toile shower curtain fits your bathroom, is waterproof, and features a color scheme and design that you like. The toile shower curtain that works in one bathroom may be totally unsuitable for another. Choosing a shower curtain involves determining the correct size, color, and design for the bathroom it will occupy. The availability of matching accessories may influence your decision as well. Some toile shower curtains have matching curtain rings, towels, and sink accessories.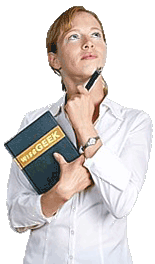 Consider the fabric the toile shower curtain is made from. Material for shower curtains should be water resistant or waterproof to repel moisture and resist mold. The best shower curtain fabrics are made from cloth that has had a waterproof finish applied to both sides. Vinyl shower curtains with a toile design will certainly repel water, but they are usually low quality and can't be laundered. Use a good-quality liner to extend the life of your toile shower curtain.
Toile shower curtains come in a variety of patterns and colors. Designs most often feature pastoral scenes, but there are toiles that feature birds, flowers, and other decorative images. The most popular color scheme for toile is black and white, with red and white coming in second. Toile fabric is also available in shades of blue, green, and yellow, though these colors are not as popular. If you want a toile in a specific color and can't find it, consider having a custom shower curtain made by a seamstress.
Measuring the size of your bath or shower area will help you pick the right toile shower curtain for your home. Measure both the width and the height of the bathtub opening to determine the size curtain you need. Most shower curtain rings will add 2 inches (5 cm) to the finished length of the curtain. Curtain length can sometimes be modified by raising or lowering the shower curtain bar.
Once you have chosen a toile shower curtain, help it look its best by pressing it before you hang it. Most toile shower curtains are sold folded in packages, and the folds will show when you remove the curtain from the packaging. Press gently with an iron set on the lowest temperature and hang the curtain using matching curtain rings. Look for accessories to match the main color in your toile shower curtain, and decorating the rest of the bathroom with be easy.