How Do I Choose the Best Remy Hair Extensions?
Remy hair extensions are considered by many to be the best type available. Authentic Remy consists of 100% real human hair and is considered superior due to the intact cuticles. This type of hair is also aligned in the extension with the cuticles facing in the same direction, providing smoother, shiner, and healthier-looking hair that lasts longer and is more manageable than synthetic. Choosing the best Remy hair extensions can be quite complicated, so before you buy, consider the types of Remy hair you are looking for and what you want the final result to be.
There are two basic types of Remy hair extensions: virgin and nonvirgin. Virgin hair has not been altered chemically in any way; it is the same color and texture that it was when it was cut from the donor's head. Nonvirgin Remy hair has been chemically processed in some way, whether it has been colored or chemically styled. Virgin hair is considered to be of the best quality, but unless your hair is dark brown or black and wavy, it can be difficult to find extensions to match your own hair if you want a natural look. With nonvirgin hair, the color and texture can be altered to suit your own better.
You next need to choose whether you want single or double-drawn Remy hair extensions. Single-drawn hair has not been sorted for length, so you will get differences in the length of the hair in your extension bundle. If your hair is layered or curly, then the differing lengths will not make a significant difference to your overall style, and this type of Remy hair tends to be slightly cheaper. Double-drawn bundles have been sorted, and the hairs in the resulting bundle are of all the same length. This is a better choice if you are looking for a smoother, straighter style.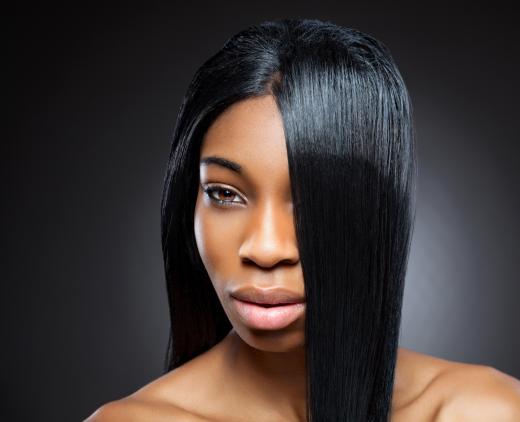 If you want the extensions to have a natural look, you need to choose a color and texture that is similar to your own. Different sources of Remy hair extensions have different textures. For example, European Remy hair tends to be finer in texture than Indian Remy hair, and Chinese Remy hair is straighter than Brazilian Remy hair. The best way to tell if the extensions will suit your own hair is to hold a section of the extension up to your hair and run your fingers though it. If the two sections of hair blend well, then those extensions are likely a good choice.
When you are adding a pop or fashion color to your hair, then matching the color is not as important, but you should still make sure that the textures are similar for a more sophisticated look. The length of the extensions you buy should be based on how long you want the finished product to be. Remy hair extensions are available in a range of lengths. It is best to choose a length longer than you are planning to wear your hair because the extensions often need to be cut to blend in after they are applied. Choose hand-wefted pieces if possible — these are usually less bulky than machine tied.
Finally, make sure that you buy the extensions from a reputable source that can provide you with some evidence of their authenticity. It is best to buy your extensions from a salon or hair shop because you really should be able to see and feel the quality of the hair before you purchase it, especially given the considerable cost of Remy hair extensions. Buying the hair online can be risky as you will not be able to evaluate the product until you have already paid for it, and it is difficult to return once you have opened the package.
AS FEATURED ON:
AS FEATURED ON:

By: RTDS

Hair extensions can be added to make hair appear thicker.

By: and.one

Chinese Remy hair is extremely straight.

By: alarsonphoto

Hair extensions can be sewn or braided into or clipped or bonded to naturally growing hair.

By: prudkov

Hair extensions may be particularly beneficial to individuals experiencing severe hair loss.

By: tolstnev

Human hair extensions often look more natural than synthetic materials.