How Do I Choose the Best plus Size Clubwear?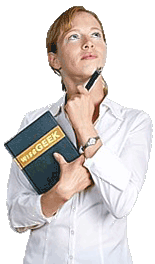 When choosing plus size clubwear, it is important to consider your body shape, your clothing budget, and the clothing styles available to you through brick-and-mortar stores and online retailers. You should also consider the dress code and standards at the clubs that you want to visit. Therefore, it's a good idea to allow yourself plenty of time for shopping so that you can get the plus size clubwear that best suits your needs. One thing to consider is that clubwear can be somewhat limited in that you may only be able to wear it when you visit nightclubs or go out to a party, as it is typically not suitable for wearing to the office or for many social events. Unless clubbing is part of your normal lifestyle, you may wish to be cautious when budgeting for this type of clothing.
In some cases, it may be a challenge to find plus size clubwear even at the plus size retailers that you usually patronize. You may need to locate a specialty boutique either online or in your area to find garments that are suitable for going out clubbing. There are some lines of clubware designed for plus size customers, so you may just have to hunt for a bit before finding places where they can be purchased. Keep in mind that some stores sell both regular and plus sizes, or their regular sizes may include some larger garments. It often pays to at least have a look at a store's selection or the size charts available from an online store, even if the store doesn't specifically cater to plus sizes.
When selecting your plus size clubwear, it's important to consider your own figure and which styles are most flattering on you. Clubwear in many instances may be more revealing than other styles of clothing. If you are uncomfortable with showing a lot of skin, you may need to seek out items that are less revealing, or you may want to pair traditional clubwear with other garments that can provide you with more coverage. For example, if you purchase a very low-cut dress or top for clubbing but fear that it may be too revealing, wear a cami underneath. The same is true for short skirts and dresses. If you have large thighs and there is a risk of your skirt riding up too much, choose a lower hemline or pair the garment with opaque tights or leggings.


Woman holding a book