How Do I Choose the Best NYC Yacht Cruises?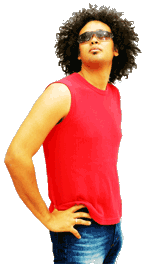 With so many NYC yacht cruises to choose from, it's best to consider every element of the cruise, from the guests attending to the length of the cruise. The departure time and type of cruise are also factors. Before paying, evaluate what guests get for the price of a ticket. Those who wish to charter the yacht for an event should check if the company hosts specific events and if so, how many people can fit safely on board. When there is a final list of options, read online reviews to see what previous guests have to say about their experiences.
When researching NYC yacht cruises, check if the guests who want to attend will actually be able to. Certain cruises don't allow children, and some throw age-specific events. Those who use a wheelchair need to make sure the cruise is wheelchair accessible. Seasickness may be a big problem for some, especially for cruises that are several hours long, so check that each person is able to withstand being on the water for the time frame described.
Check the departure time of the cruise, which may indicate the type of cruise it is. Brunch cruises leave earlier in the day, followed by a lunch cruise and then a dinner cruise. There may also be one in the evening, which can consist of a themed event such as a singles event, a holiday party or a regular dance party. Those who want to take a sightseeing cruise can usually find one that takes place during the day as well as at night.
Evaluating what guests get for their money is just as important as the cost itself. Some NYC yacht cruises may only offer appetizers and a drink for the same price that another cruise offers an all-inclusive package of dinner and drinks. Compare options to see which offers the best deal regarding activities, meals and drinks for the price.
Many NYC yacht cruises can be chartered for specific events, such as birthday parties or weddings. Those who wish to have an event on the yacht should first check its maximum capacity limit. Depending on the company, it may have a larger vessel that can accommodate a large number of guests, as well as a smaller, more cost-effective vessel for a smaller number of guests.
After gathering some options, read online reviews written by those who have already taken the cruises. They'll often describe the experience, the cost, what's available for the price and even some money-saving tips. Although all the reviews are relevant, pay more attention to the ones from the past year or two. The business may have made improvements over time after taking past customer suggestions and complaints into consideration.
Man with hands on his hips