A charter party is a type of contract between the owner of a vessel and a merchant or private person. Under its provisions, the ship owner agrees to transport cargo or passengers to a set destination. The contract could include a situation in which the vessel is chartered for a set time. The document is in writing, and each party retains a copy of it. This type of agreement also applies when the cargo being transported is being moved in an aircraft or by truck.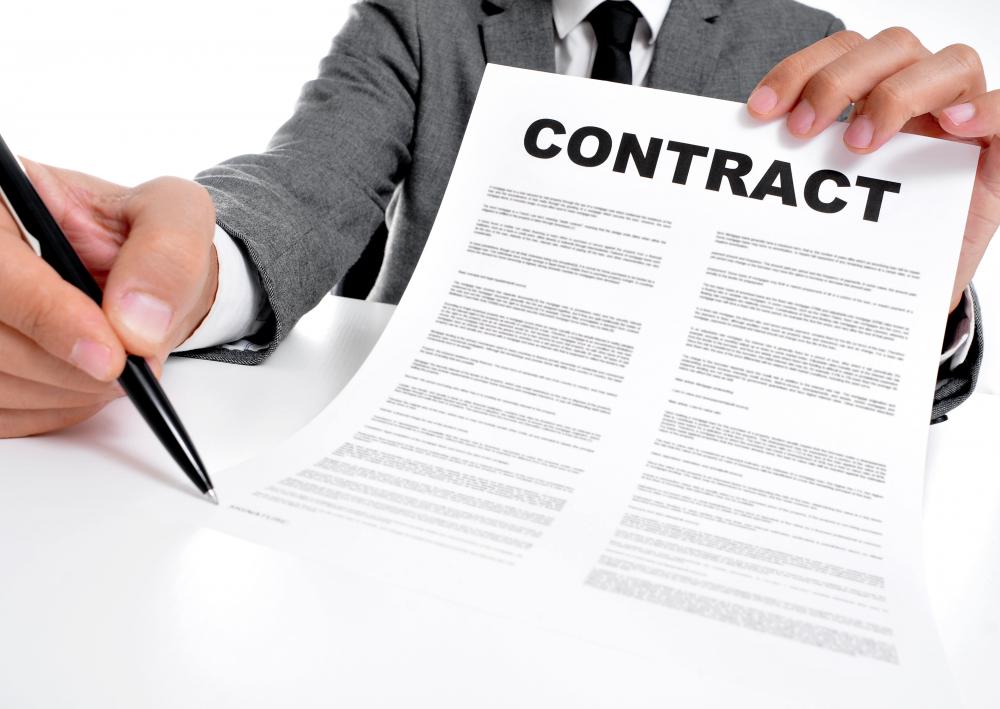 A person may enter into a charter party contract with a boat owner for use of the vessel for a day of fishing or sightseeing. The owner agrees to provide a crew, fuel and supplies as part of his or her obligations under the contract. The contract may be for a specific time, such as when the boat is booked on a day for set number of hours, or for a voyage from one port to another. A time charter is used when the vessel in question is a yacht available for hire.
A standard charter party contract includes a number of clauses. Normally, the boat owner provides a fully-fueled vessel at the beginning of the charter period. When the vessel reaches its destination, the person chartering the boat pays the cost of filling its bunkers with fuel at the current price. The contract will usually state a specific minimum and maximum amount of fuel that will be provided at the start of the trip and replaced at its conclusion.
The owner of the vessel or his or her representative has the right to make decisions about how the ship will be operated while the cargo is on board. Generally speaking, the cargo owner chooses which port the ship will deliver the goods to. In the case of a chartered vessel for passenger use, the person arranging the charter may choose several ports of call that the party would like to visit and list them in the contract.
In the case of a charter party contract involving a commercial vessel, the charter party should list the name of the ship and the name of her captain. The name of the owner of the cargo is also included in the contract. A time is set for loading and unloading the cargo and the terms also include a provision for compensation for the cargo owner if the shipment is delayed.