How do I Choose the Best GPS for Geocaching?
Geocaching is a fun hobby enjoyed by many; it involves hiking through the woods to find hidden caches, placed there by other geocachers. The way to find the caches is to enter the GPS coordinates into a GPS device; for this reason, it is important to choose the best GPS for geocaching, which will not necessarily be the same as the GPS you use in the car. To choose the best GPS for geocaching, consider features such as battery life, ease of navigation, map quality, and screen quality, among others.
First, when choosing the best GPS for geocaching, be sure to choose a GPS that provides step by step directions for walking or cycling. Though it may seem obvious, some GPS devices are only intended for use in the car, and will not work as well or be as precise when walking in areas without roads. All GPS devices allow the user to enter a destination point, for which it will then provide directions. The GPS will then show the chosen route on a map.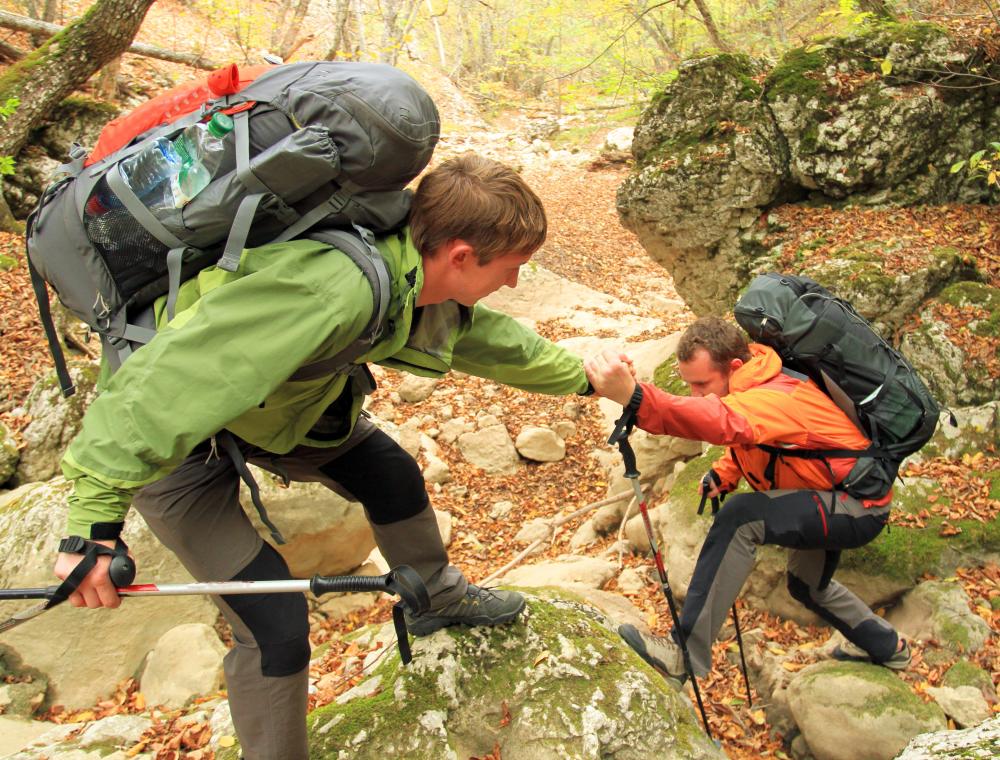 A less expensive GPS may only offer a basic map, while others may provide precise information such as altitude and terrain. Though it may be more expensive, the best GPS for geocaching may be one that provides the most information possible. In addition, many GPS devices are capable of speaking directions aloud; this is a feature that may or may not be necessary, depending on your preferences. Regardless, the directions should be straightforward and easy to follow, and the GPS should be easy to use.
Because the GPS will obviously not be plugged in while in use, the best GPS for geocaching is one with a long battery life that can charge up quickly. Another important feature of a GPS used for hiking is the ability of the device to keep track of the trail that has been traveled, and to create waypoints along the way. This way, if one becomes lost while hiking, one can use the GPS to retrace one's steps back along the trail. The best hiking GPS devices will provide waypoints along a hiking trail anyway, to reassure the user that he or she is still on the right path.
The GPS should be able to connect to the computer as well, in order to download new maps and software updates. Keep in mind that even the best GPS for geocaching is no substitute for the ability to read a map and to follow a compass. The battery of the GPS could always fail while in the woods, or the device could be lost or broken, so it is important to be safe, and be prepared to get yourself back out of the woods even if the GPS is not working.