How do I Choose the Best Exfoliating Products?
Exfoliating products come in two major types — chemical exfoliants and physical exfoliants. While exfoliation is useful for nearly any skin type, selecting the right product is crucial to successfully removing dead cells from the skin. You must consider several factors when choosing the best exfoliating products for your own personal needs.
Physical exfoliants are the quickest option. These products typically consist of a soap or lotion that contains small, rough particles. A rough, abrasive cloth or sponge is an example of a physical exfoliant as well. These will physically slough dead skin away from the face. To use this type of exfoliant, simply massage the product onto the skin being treated and rinse.
These are the best exfoliating products for those who want a fast and affordable exfoliating option, but they do have disadvantages. This type of exfoliant can be too harsh for sensitive skin. While it will do a good job of removing dead skin cells on the surface, it does not exfoliate as deeply or as thoroughly as chemical exfoliants will.
Chemical exfoliants are products that use enzymes and acids to chemically remove dead cells from the skin. Alpha hydroxyl acids (AHAs) and beta hydroxyl acids (BHAs) are the most common active ingredients for chemical exfoliants. Each has its own strengths, which make it better for certain skin types.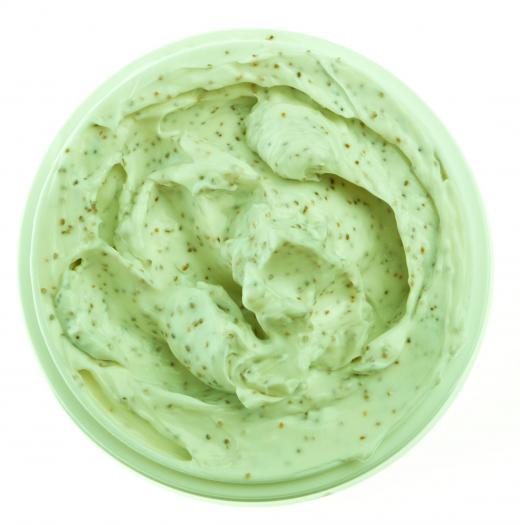 If your skin is dry and rough, the best exfoliating product is one with AHA. Oily skin that suffers from acne is better suited to an exfoliant with BHA. Chemical exfoliants are more expensive than physical exfoliants. While they provide a deeper cleanse, they can also be dangerous; if left on too long, these products can burn the skin.
For both physical and chemical exfoliants, you have the option of purchasing over-the-counter products, having a professional exfoliation done at a spa, or making a natural exfoliant at home. If you choose to go to a spa, you can have microdermabrasion done for a professional physical exfoliant. A chemical peel is an example of a professional chemical exfoliant.
If you are interested in natural ingredients, the best exfoliating option is a homemade product, or one purchased from a health store. To make your own, mash a papaya up with a few tablespoons of honey for a chemical exfoliant. The enzymes in the papaya will act as a natural exfoliant. For a homemade physical exfoliant, use oatmeal or rice powder blended with honey or yogurt.
AS FEATURED ON:
AS FEATURED ON:

By: tashka2000

A mashed-up papaya is a natural exfoliant.

By: kubais

Exfoliants should be suited to a person's specific skin type.

By: bit24

Sugar is a natural and inexpensive exfoliating product.

By: Hayati Kayhan

Soaps that incorporate exfoliants can help rub away dry skin.

By: CandyBox Images

People with dry skin should choose an exfoliating face soap that also hydrates the skin.