How do I Choose the Best Ergonomic Computer Desk?
The ergonomic computer desk you choose should work in conjunction with an ergonomic chair that will support the lower back and neck. The two items should keep your back in a comfortable, upright position, discouraging slouching and sitting off-kilter. The best ergonomic computer desk will have features that suit your needs, but it will also be multi-tiered to promote proper typing posture as well as comfortable computer monitor viewing. Like other desks, look for an ergonomic computer desk made from sturdy materials that will last a long time and look good with the aesthetic of your home or office.
Many versions of the ergonomic computer desk come with a slide-out keyboard platform; if you type with a keyboard, choose a desk that has this feature. Lowering the keyboard will in turn lower the hands and arms, which will put the body in a more ergonomic position that prevents stress in the shoulders and neck. Be sure, however, that the arm rests on your ergonomic chair do not interfere with the sliding keyboard platform. If the platform cannot slide out far enough, you will not be able to reap the full benefits of this feature.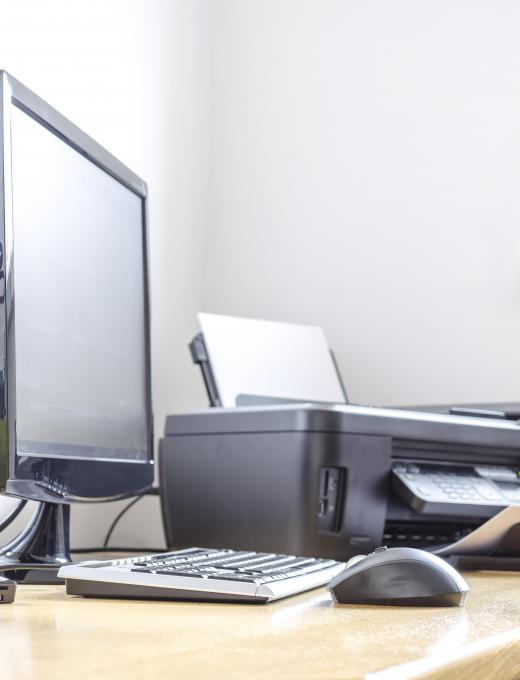 Another feature you should look for on any ergonomic computer desk is the surface on which your computer monitor will sit. If the monitor sits too low, you will be looking down at it, causing stress on the neck and shoulders. You will also be more likely to slouch forward to see the monitor, meaning the muscles in your lower back are more likely to tense and tire. Look for an ergonomic computer desk that has a raised platform on which the monitor can sit; when you are sitting in your chair, you should be able to look straight ahead and see the center of your monitor's screen. Adjustable platforms for the monitor are an even better choice, as the monitor's height will then be easily adjusted.
Avoid any ergonomic computer desk that has too many platforms or shelves below the tabletop, unless such platforms or shelves do not interfere with a comfortable sitting position. If you have to move your feet out of the way to avoid a platform or shelf, your body will then be out of the most ergonomic positioning possible, causing possible back, neck, and shoulder pain. Ample foot room allows you to stay in an ergonomic position, and it also allows you to change the position of your feet throughout the day to ensure blood flow to the feet and legs.
AS FEATURED ON:
AS FEATURED ON:

By: Gajus

The height of the surface on which your computer will sit is an important factor in ergonomics.

By: Yanik Chauvin

People who work at computer desks that are not ergonomically designed sometimes experience neck, shoulder, and back pain.