How Do I Choose the Best Drum for Kids?
When choosing a drum for kids, the primary factor you should consider is why you want to buy it. If the kids will be learning to play seriously by taking lessons and practicing daily, you will want to choose an item that will hold up with constant use. If your kids just want to play for their own enjoyment, a cheaper option will likely suffice. You should also consider your own budget and the age of the child.
As you look to find a drum for kids, you may consider speaking with a local music teacher to ask about appropriate options for your child's skill level and interests. There are many different types of drums, so you will need to consider what your child desires to do. If he or she wants to play in a band, an entire drum set may work best. Different options would be used for kids who want to play in marching band or elsewhere.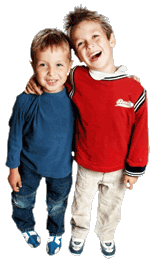 Look for drums that are made smaller in size than traditional items if your kids are very young. You may be able to find a drum for kids of any age at your local music supply store. You should also look for items that are made from durable materials so that the instrument will last even with consistent use. Ask the salesperson at your local music supply store for information on good options or check online and read consumer reviewers to see which items other consumers have had the most luck with.
For very young children, you might want to choose a drum for kids who are very unskilled. These items will likely be very small in size and they will probably also be lightweight so that small hands can grasp and carry them wherever needed. Even infants and toddlers can use toy drums, some of which are made to be very similar. This allows them to practice from a young age in order to establish rhythm and a feel for music.
Another option is an electronic drum set. This is an instrument which uses light taps on a drum-like surface to make electronically produced notes. These instruments can often be used for recording and combined with other electronic instrumentals using the same machine.
You may also consider buying a drum for kids that is actually designed for adults. This will allow children to have fun learning to play a real instrument the proper way. It will also allow the kids to grow into their drum, whereas a drum made just for kids will require an upgrade eventually.
AS FEATURED ON:
AS FEATURED ON:

Two young boys