How do I Choose the Best Cubicle Partitions?
Choosing the best cubicle partitions means finding the option that fits both the physical needs and the culture of an office. Some offices require private spaces with a bit of soundproofing for each employee. Others require a more open floor plan that allows employees to make eye contact and speak to each other across the partitions. The key features to consider when purchasing cubicle partitions are the height of the partitions, whether they muffle sound, and the material that is used to make them.
The height of cubicle partitions has to do with both privacy and storage space. For people who spend large parts of their days on the telephone, high cubicle partitions with soundproofing may be important so that they can keep their calls confidential — if this is a requirement of the nature of their work — and so that they are not distracted by other calls that are happening in neighboring cubicles and vice versa. High cubicle partitions may also be necessary for people who need to hang diagrams or maps in their workspace or need shelves for texts and manuals.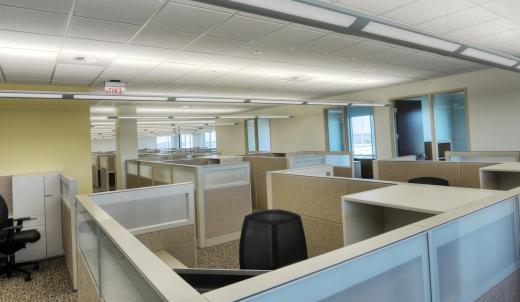 Low cubicle partitions can be important for people who work in teams but need low partitions just to keep spaces and work materials separate. Also, these low partitions can offer support to rows of books or manuals. The material that is used to make cubicle partitions is also important. If, as noted above, employees will need to hang documents or shelving on the partition walls, then it is important to have partitions that will be able to support such items. It is is just documents that will be hung from the cubicle walls and noise reduction is not an issue, then metal partitions can be used to which magnets can affix the documents.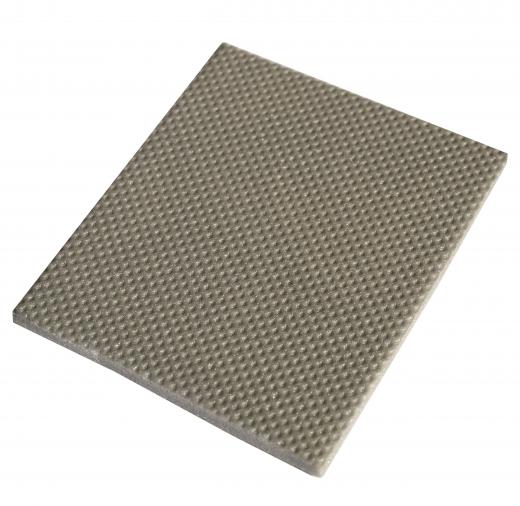 It is also important for cubicle partitions to match the aesthetics of an office. There are a number of colors and patterns that can be chosen for cubical partitions that are covered in fabric and there are also color options for partitions that are made of metal. Finally, price and quality are an important issue. If the office is going to be a temporary space, then less expensive options can be chosen to save money. If the office is being established for the long term and money is being invested in its interior design, then it is best to go with the best quality option that also matches the aesthetics of the office.
AS FEATURED ON:
AS FEATURED ON:

By: Jesse Kunerth

Office cubicles.

By: Silvia Crisman

Cubicle partitions might use soundproofing.

By: naftizin

If the configuration is considered long tem, go for cubicle partitions of the best quality that match the overall aesthetics of the office.