How do I Choose the Best Camera Battery Charger?
The best camera battery charger will meet your needs as the user and accept your specific brand of camera battery. Typically, all the information you need to select a camera battery charger is the brand and model of the camera. You might also consider purchasing a car charger and additional battery, depending on how often you use your camera.
Most cameras come with a battery charger when they are purchased new. If you have purchased a used camera that did not come with a charger, or lost the original charger, you will have to purchase another one. Unless your camera can charge through a universal serial bus (USB) cable while connected to your computer, you will not be able to use your camera until you purchase a new charger. If the manual for your camera warns against charging the battery through the USB cable, do not attempt it. You could ruin the battery and the camera.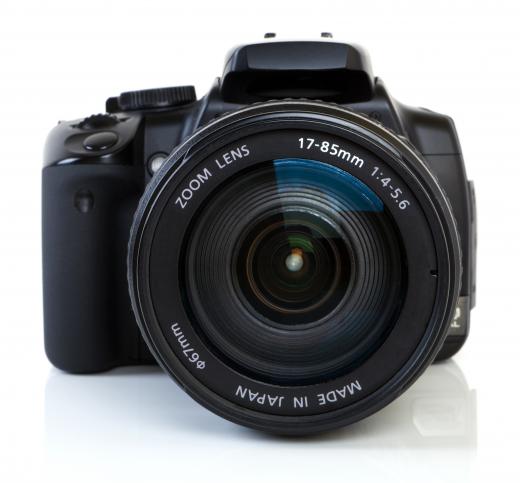 Typically, the best charger for your camera battery will be made by the same manufacturer as the original charger. If you use the wrong charger, it can ruin your battery. Make sure that the battery charger you chose is identical to the original charger or made to accept your battery.
A car charger is a good choice for individuals who need to charge their camera battery frequently. It gives you the flexibility of charging while driving to and from activities, optimizing the battery life for every event. Many camera battery chargers include a car charger adapter, with one end that attaches to the charging box and another that fits into a car's power receptacle. For very frequent use, consider purchasing a second battery so that you can still use your camera while the other battery is charging.
Chargers are available at electronics stores and through online retailers. All brands of chargers may not be available, especially if the model is old or a company is no longer in business. In that case, there may be a universal charger available which accepts your camera's battery. Make sure that the universal charger has an automatic shut-off so that it does not continue to provide power after the battery has received a full charge. If you are unable to use a universal charger, you will probably have to order your replacement online, and online retailers may offer used camera battery chargers at a discounted price.
Not all online retailers provide satisfactory service and products. Before ordering, check the retailer's reviews and ratings. If the retailer has a history of unsatisfied customers, you might want to order a camera battery charger from another seller.
AS FEATURED ON:
AS FEATURED ON:

By: eskymaks

Check to see that the charger works with your camera before purchasing it.

By: Borys Shevchuk

Some digital cameras use conventional AA batteries.