How do I Choose the Best Body Scrub Recipe?
The best body scrub recipe is one that is perfectly formulated for the area of the body where it will primarily be used and the type of skin that it is treating. A body scrub that will regularly be used on the feet, for example, should be made with a very strong exfoliant that can help to remove dead skin and thick callouses from the feet. One for the upper body and more delicate skin areas should be made with milder ingredients. If the product will be used on skin that is sensitive or is shaved on a regular basis, such as the legs, it is important to use a recipe that is made without salt, which can irritate the skin.
Two exfoliants that are often used in body scrubs are salt and sugar. For more delicate areas, a body scrub recipe should be made with an ingredient that has small crystals, such as table salt or white sugar. For areas of the body that need more intense exfoliation, sea salt or crushed rock sugar can be used. In some cases, multiple crystal sizes may be best.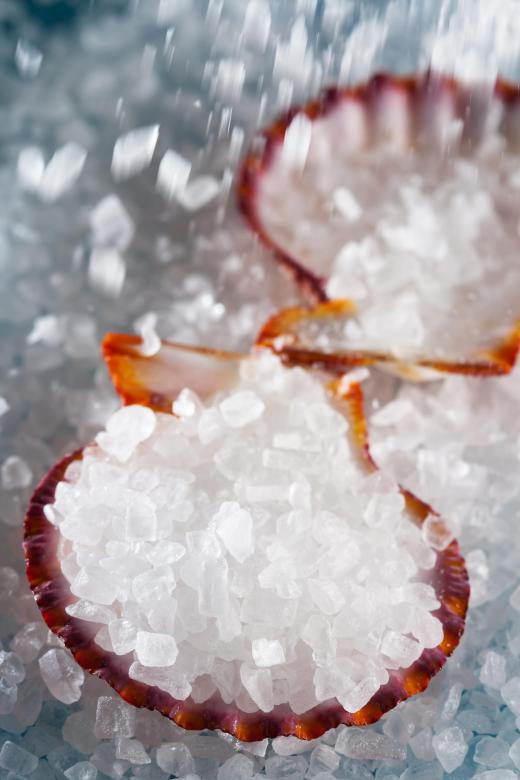 Once the exfoliant has been chosen, the oil must be chosen for the recipe. The most common oils that are used in body scrubs are olive oil, almond oil, and jojoba oil. The choice between these three oils usually comes down to preferred scent. Depending on the quality of the olive oil, the smell of olives will range from light to intense. Almond oil usually has a sweet smell. Jojoba oil smells faintly of soap.
The two essential ingredients in a body scrub recipe are the exfoliant — the sugar or salt — and the emollient, which comes in the form of one of the oils described above. People who prefer to use body products with as little scent as possible may prefer a recipe with only these two ingredients. For those who like to scent their bath products, essential oils can be added to the recipe.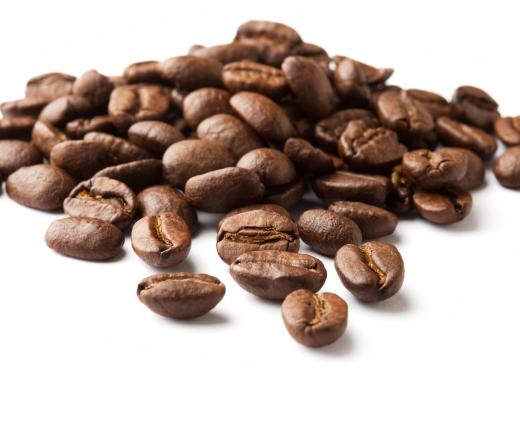 Common oils that are added to body scrub are vanilla, lavender, rosemary, lemon, and jasmine. These oils all have different aromatherapeutic properties. When choosing a scent, consider both personal preference of fragrances and the different benefits that the oils can offer. It is also nice to blend the oils to create a signature scent.
AS FEATURED ON:
AS FEATURED ON:

By: Elena Moiseeva

A sea salt body scrub.

By: kubais

A body scrub.

By: Feng Yu

Coffee beans can be ground and added to a homemade body scrub.

By: Kimberly Reinick

Lavender is a popular addition to body scrubs due to its pleasant, relaxing scent.

By: Dionisvera

Almond oil is a popular ingredient in body scrubs.

By: margo555

Olive oil, when combined with sugar or sea salt, makes an inexpensive yet effective homemade body scrub.

By: bit24

Sensitive skin may respond well to a white sugar scrub because it is a less harsh exfoliator than salt.

By: Jiri Hera

Table salt can be used in scrubs made for more delicate areas like the face.