How Do I Choose the Best Anniversary Bouquet?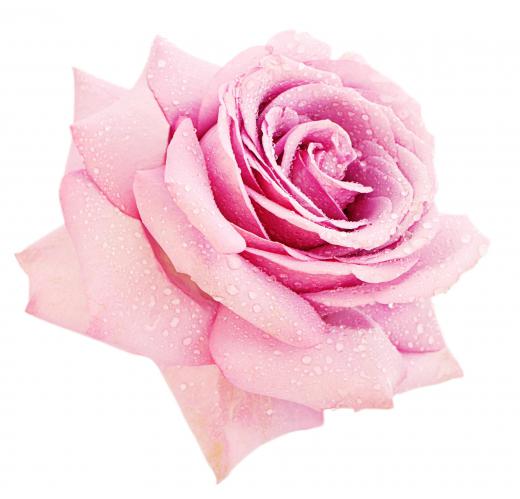 When celebrating an anniversary, a bouquet is a great expression of love and happiness. Regardless of the anniversary year, flowers are seen as a symbol of romance and beauty. While there is no single method of choosing an anniversary bouquet, some of the best ways involve taking the flowers and their meaning into consideration. This includes choosing the bouquet based off favorite flowers, flower and color meaning, or by the type of flower that traditionally represents the specific anniversary year that's being celebrated.
Choosing an anniversary bouquet based off of a loved one's favorite flowers is one of the easiest methods of selecting the right bouquet. It can also be one of the most romantic ways as well. Often favored flowers also have some significant or special meaning for the person that they are being given to, or for the celebrating couple.
Another way to choose an anniversary bouquet is to understand the meaning of flowers. When choosing bouquets based off of a flower's meaning, both the flower type and color should be taken into consideration. Although the flower and the color may mean different things, the combination of both can eloquently express the sentiment behind the bouquet.
Some flowers are commonly found in anniversary bouquets. Chrysanthemums make a popular addition to these types of bouquets. They are a symbol of fidelity and are a good choice when expressing one's commitment to a relationship. Other flowers may have a more romantic meaning, such as peonies and roses. Bouquets with peonies are telling the receiver "I love you," while bouquets with roses are conveying not only love, but passion as well.
Certain flowers can have different meanings depending on the color. An anniversary bouquet with red camellias is meant to say that the recipient lights a flame in your heart, while picking a bouquet with pink camellias says that you think they're adorable. Knowing the meaning of flower types and colors is also the best way to avoid picking the wrong bouquet. While carnations are a popular flower choice, yellow carnations are often seen as a sign of rejection or disappointment.
One of the best ways to pick an anniversary bouquet is to choose the flowers based on the specific anniversary year. To do this, choose bouquets that include certain flowers that have traditionally been associated with specific anniversary milestones. Daffodils, which are given as a symbol of chivalry and love, are traditionally given on the tenth wedding anniversary, while carnations are given on the first anniversary. On some anniversaries, more than one flower falls within the traditional category. For a fiftieth anniversary, a bouquet that has violets or yellow roses is a good choices and symbolize commitment and a lasting union.


By: ulchik74

Anniversary bouquets may feature roses.

By: eyeQ

A flower bouquet is a great expression of happiness and love.

By: neirfy

Red roses signify love and passion.

By: auremar

A loved one's favorite flowers can be an easy and romantic choice for an anniversary bouquet.