How do I Choose the Best Aerobics Clothes?
People often find it difficult to choose among all of the available types of aerobics clothes, with their different materials, styles, and prices. Selecting the best clothing options will most likely depend on what kind of aerobic activity you are pursuing. Different types of attire are suitable for different workouts. For example, someone might not wear the same outfit for outdoor biking as they would for a step class. Comfort, functionality, and style are three common concerns for people shopping for workout clothing.
Overall, most people choose aerobics clothes that are comfortable to wear. This often means that the items are neither too loose nor too tight, and it helps if they do not need to be adjusted while one is working out. Comfortable clothes allow you to move freely, regardless of your activity. Also, if you are concerned about keeping cool during your aerobic kickboxing class, many products available today are made of materials that wick away moisture while you wear them. Some types of fabrics even offer sun protection for those who exercise outside.
Choosing aerobics clothes is typically a matter of personal taste. Some people prefer long t-shirts instead of tank tops, or loose workout pants rather than shorts. Since people's style preferences often differ, some workout clothing options are designed specifically for either men or women. In addition, women often want supportive undergarments, such as sports bras, if they are doing high-impact aerobics routines.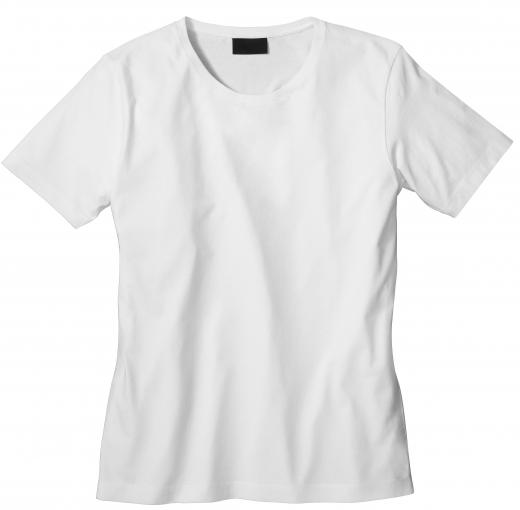 Selecting the right type of shoes is also a key decision for many people, since athletic shoes vary in how they are constructed. Sneakers for aerobics training normally have a certain amount of foot and ankle support that may not be found in other types of shoes. To avoid discomfort or injury, most people prefer to wear sturdy aerobics shoes.
Some unique exercise situations might require special types of clothing. For instance, pregnant women taking prenatal aerobics classes usually wear garments that are supportive but non-restrictive. Swimming and water aerobics are two other types of popular aerobic workouts. Examples of appropriate workout clothing for these activities might include a comfortable swimsuit, a swim cap — if one wishes to cover his or her hair, and water aerobics shoes.
Quality aerobics clothes might cost a bit more, but the best items do not necessarily have to be the most expensive garments that you can find. Shopping in retail stores and online is one way to compare different types of workout clothing and to find comfortable, stylish options. Many fitness experts contend that, for many people, knowing they look good while working out can improve their attitudes as well as their workout results.
AS FEATURED ON:
AS FEATURED ON:

By: Karen Roach

A sports bra for aerobics.

By: Kayros Studio

A fitted T-shirt can be a good choice of clothing to wear while practicing aerobics.

By: Syda Productions

When engaging in intense aerobic exercise, it's helpful to wear clothing that wicks away perspiration.

By: Igor Mojzes

Tank tops, sweat pants and footwear with adequate foot and ankle support are good clothing options for doing aerobics.

By: Deklofenak

The right type of sneakers are important when running.

By: .shock

Aerobics clothes should allow the wearer to move freely.