How do I Become a Vascular Sonographer? (with pictures)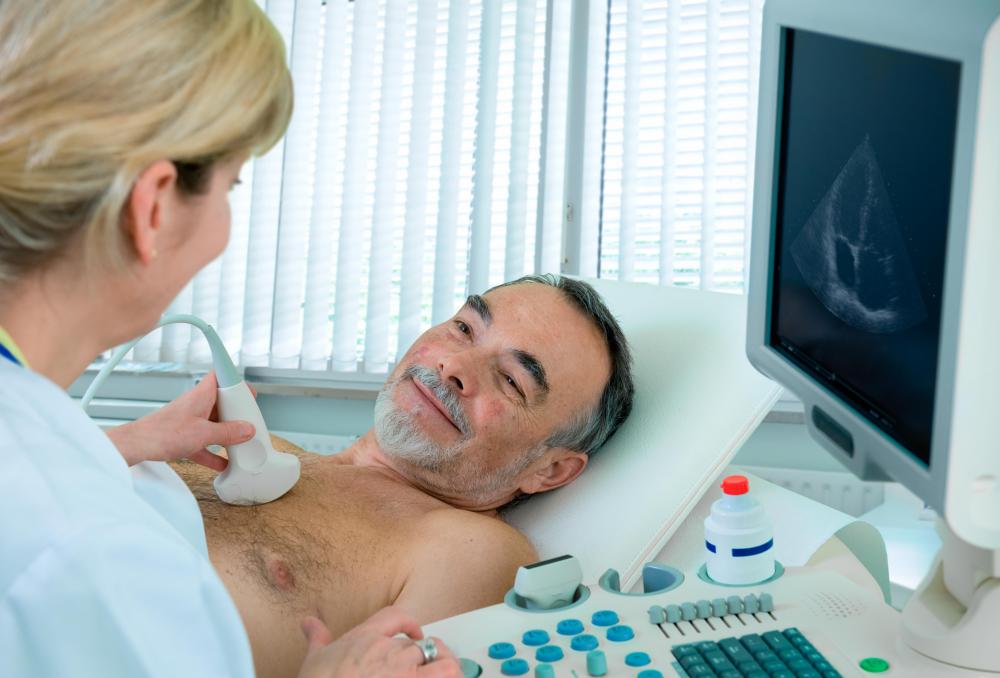 A vascular sonographer is a vascular technologist who uses ultrasound as a diagnostic tool to aid physicians in detecting and assessing issues with veins and arteries. Issues with either of these could indicate heart or peripheral vascular disorders. To become a vascular sonographer, one must complete an academic program of about two years. Though other credentials are not required, most employers in the United States look for credentials from Cardiovascular Credentialing International (CCI) or the American Registry of Diagnostic Medical Sonographers (ARDMS). Credentials are typically granted after completion of a specific academic program and a passing score on the agency's exam.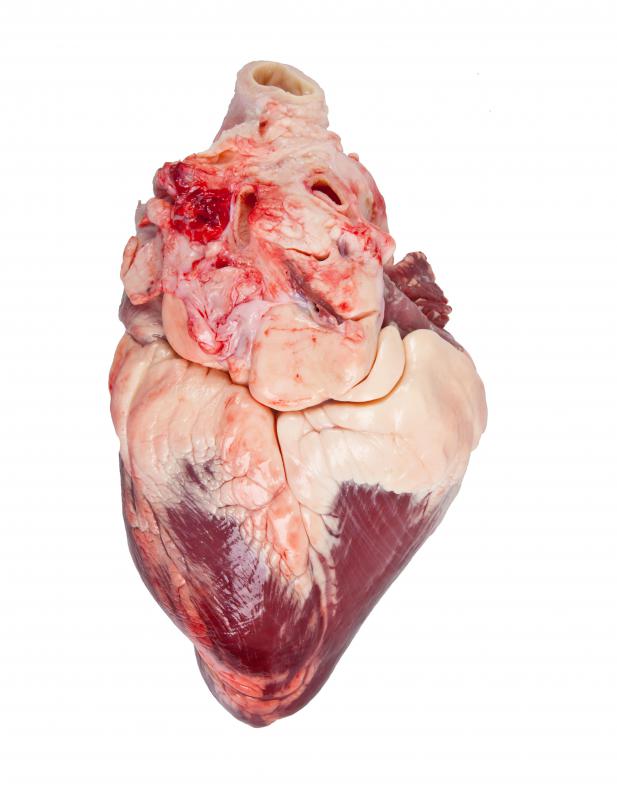 Most candidates who wish to become vascular sonographers enter an associate's degree program at a community college or technical school. It is becoming more common to complete a four-year bachelor's degree program to become a vascular sonographer, so those who intend to seek promotions and advanced positions may wish to consider these longer options. Regardless of the program selected, candidates can expect to spend a good portion of the first year completing general education courses, with more technical classes required in the second year and beyond. For those who have prior experience in the health care field, it may be possible to complete a vascular sonographer degree in one year.
Candidates who want to become a vascular sonographer should choose a school accredited by the Commission on Accreditation of Allied Health Professionals (CAAHEP). This will guarantee a program offers appropriate courses that will be accepted towards certification if one wishes to seek credentials after an academic program is completed. Classes will teach potential vascular sonographers how to operate medical machinery that uses sound waves to produce images of internal parts of the human body. Students will learn to identify organs and tissues with an emphasis placed on blood flow.
Not only will students learn the specialized specifics needed to become a vascular sonographer, they will also be trained in general sonography. Classes may include information on obstetrics, gynecology, and other medical areas that require a high number of sonographic or ultrasound tests. Vascular sonographers spend a good deal of time working with patients, so the ability to relax others and communicate are key. Candidates should also have an aptitude for medicine and the ability to closely follow detailed instructions. Advancement is available for those who are willing to continue education and acquire extra certifications, so ambitious vascular sonographers can seek positions in management or education.
Individuals who are interested in becoming vascular sonographers should attend an accredited sonography school.

A vascular sonographer can assess heart disorders.