How do I Become a School Principal?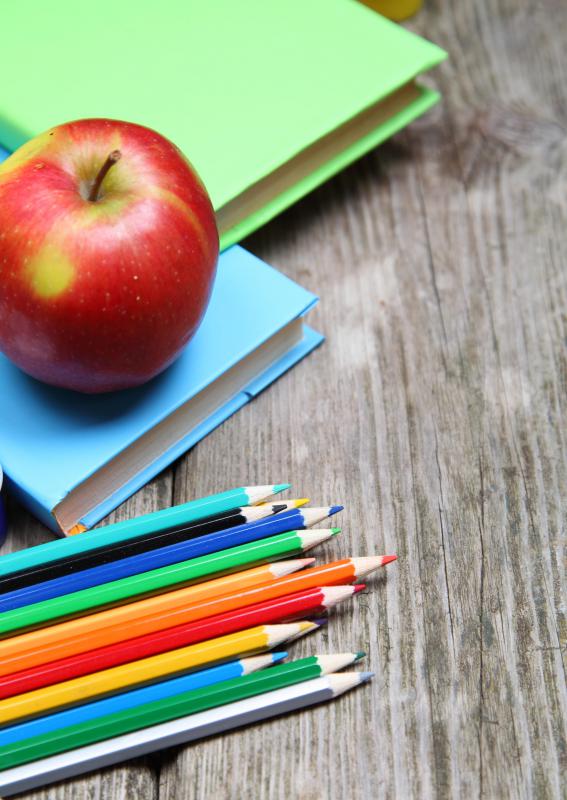 A school principal is responsible for keeping a school running smoothly. A principal's day is full of paperwork, keeping the budget in check, and keeping in constant contact with other school administrators. Principals must always be available for teachers, students, or parents who have questions or need assistance with something.
To become a school principal, you must first be certified as a teacher according to the requirements of your state. This requires a bachelor's degree, a certain amount of time spend student teaching, and a masters degree in education. Principals must have a very strong background in academics.
After becoming a certified teacher, the next step is to spend several years as a teacher. Ideally, you will be teaching in the same age group that you hope to be a principal for. For example, if you are interested in being an elementary school principal, you should be teaching elementary school. During this time, you should take advantage of any administration or leadership training that may be offered through the school or through local colleges.
Before you will be able to make the jump from teacher to principal, you will need to get a graduate degree, either a Master's or PhD., in either education administration or educational leadership. This degree will give you the experience and knowledge to be an effective school principal. Leadership methods, administrative skills, school law, finances, and curriculum development are all likely areas that will be covered in either of these degrees. After graduating, and taking a licensing test, you will be qualified to become a school principal.
Not everyone who is qualified to be a school principal would be good at the job. You will need to prove yourself to school administrators before they will consider you for an opening in their school district. The principal has a very important, and very public, role in the school district. Go the extra mile with your classes; get involved as an adviser for extra curricular activities. Be active in any planning boards or panels the school may put together.
Some principals start out as vice principals, while others are moved right to the position of school principal. It depends on the needs of the school district at that time, and the level of training that the person has. Different districts also have different requirements for who they will hire as a principal. By being familiar with these requirements, and also letting supervisors know that you are interested in moving up to being a principal, you improve your chances of being hired. You should also keep an eye out for any school principal positions opening up in nearby school districts. Many school districts don't need to hire a new principal very often, so expanding the range of your search may greatly increase your likelihood of finding a position as a school principal.
By: Elena Blokhina

School principals must have an advanced degree in education and be licensed by the state.

By: gemenacom

School principals often have to deal with issues related to bullying.

By: Andres Rodriguez

Many school principals begin their careers as teachers.

By: Tyler Olson

Principals often have extensive experience in the classroom, and working with students.

By: libyphhoto

School principals typically have experience working with children of a variety of ages.