How can You Sell Your Gold?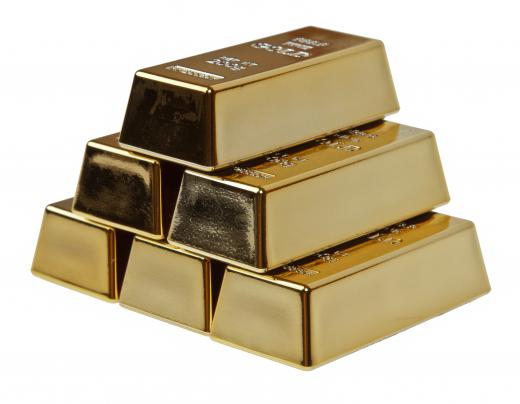 With gold prices on the rise, there are many people who want to sell gold jewelry they no longer want and generate a little spending money. However, it is important to be careful when looking for ways to sell your gold. Some methods will produce excellent results, while others may lead to earning much less than your gold is really worth.
One of the best places to exchange money for gold is at a jeweler who carries older pieces of jewelry. Assuming your gold is in good condition and the piece is attractive, there is a good chance you can earn a great deal of money for gold jewelry that has been in a drawer or jewelry box for years. Reputable jewelers may provide you with an appraisal and suggest that they take the piece on consignment. If you don't need cash for gold immediately, this may be the best option to earn a maximum return.
An alternative is to sell your gold at an auction. Consider working with an auction house if the gold items you have are distinctive and could fetch a high price. However, even if the gold items are mass produced, there is still a good chance you can make use of an online auction service and sell your gold for a decent price. Look around some current auctions for similar gold items to get an idea of the going rates and the degree of interest, based on the number of bids logged for each item.
There is also the option of selling your gold jewelry and other items to businesses that grade and weigh your items, and then melt down the purchased gold to create new pieces. However, make sure to check out businesses of this type very closely before you attempt to sell your gold to them. While many of these companies are completely legitimate and offer fair prices for your gold items, there are some that are little more than scam operations. Always check with consumer watchdog agencies and groups before mailing off your gold items to any of these services.
If all else fails, you can choose to sell your gold to a pawn shop, or at a yard sale. While neither option is likely to generate much income, they do provide quick cash for your old gold items. Before resorting to these options, take the time to compile a list of where to sell gold, investigate each one, and then go with the option that will serve your purposes best. Taking the time to do so will help to maximize your return and put more cash in your pocket.


Someone who has invested in gold usually receives a certificate that indicates their ownership rather than physical gold bars.

Gold jewelry can be traded in for money.

By: Maksim Shebeko

Raw, unrefined gold flakes can be weighed and sold for money.

By: DenisNata

Pawn shops will often pay cash for unwanted gold.