How can I Improve my Shopping Experience?
There are several ways to improve the shopping experience. There are different types of shopping, so the first step is to decide how to shop. Shopping can be done in the traditional way by heading to the shopping malls and doing in-store shopping. It can also be done by staying at home and indulging in online shopping.
The Internet has certainly revolutionized the shopping experience. Many people find it more convenient to check things online. It is easier to read product reviews by other consumers, to research prices and to comparison shop at different online shopping stores.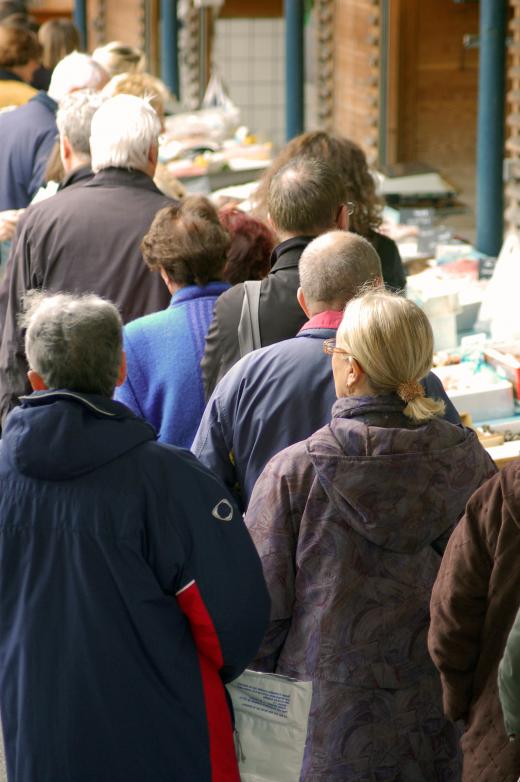 In this way, they can get the best possible bargain from the comfort of their home and have it delivered right to their door too. Online shopping is also a boon if someone lives in a remote area far away from any major stores. It ensures that the shopping experience is not limited by geographical boundaries.
When buying online, however, it is important to buy from a reliable vendor and make sure that the site is secure. Read the site privacy policy and their product return policy. Make sure that the purchase, the purchase price, the order delivery time and the shipping charges are clearly detailed before making the payment.
Online shopping is easy, but shopping is not just about getting essentials or, for that matter, non-essentials. People often visit shopping malls and shops for the social and entertainment factors found in those places. Traders know this and they also know that just looking can lead people into buying things.
So they make an effort on their part to enhance the shopping experience for shoppers. This can mean arranging products in a way that can be easily seen and accessed by shoppers. On the other hand, the dazzling array of goods can also overwhelm and confuse buyers to the extent that they don't know where to start.
Traditional shoppers at shopping malls can do two things to make their shopping experience easier for themselves. They can make a list of things they need and they can draw up a strict shopping budget. This way they will know what they have come to buy and they won't overspend.
The crowds at the shopping malls are another aspect to consider when doing in-store shopping. Pushing through a crush or getting shoved by other frantic shoppers does nothing to enhance the shopping experience. It might be wiser to make a note of slow shopping times and do the required shopping then.
Take the help of the shop assistant to find any particular thing that seems hard to locate. Be clear and polite in stating what is required. Smile and thank the assistant for his or her help. That will improve everyone's shopping experience.
AS FEATURED ON:
AS FEATURED ON:

By: Jean-Michel LeClercq

Shoppers should time their trips to avoid crowds.

By: Karramba Production

Taking a friend along for advice can often improve a shopping experience.

By: Odua Images

Drawing up a list and budget before shopping may help curb overspending.

By: Maksim Kostenko

Online shopping can be easy and convenient, especially for people who live in remote areas.

By: adisa

Shopping for clothes can be done in a physical store or online.

By: Andris Piebalgs

Shopping malls host multiple stores in an attempt to provide consumers with a "one stop" shopping experience.

By: Lisa F. Young

Some people enjoy shopping around for the best deals.

By: michelaubryphoto

Some stores will offer larger discounts prior to going out of business.

By: adisa

Vising established chains often gives customers a reasonable level of expectation.

By: ruigsantos

Use the web to do advance research before hitting the stores.