How can I get Smooth Skin?
Men and women of all ages are seeking the best ways to get smooth skin, fueling a multi-billion dollar skin care industry across the world. It is possible to correct sun damaged skin, refine the skin surface, and reduce the appearance of wrinkles with a variety of skin products, dermatological treatments, and lifestyle changes.
Natural Treatments and Prevention
Natural skin rejuvenating treatments include adopting a healthy diet with more fruits, vegetables and water; getting adequate sleep; reducing stress levels at work and at home; and quitting smoking. Skin damage can be prevented by reducing direct sun exposure to no more than fifteen minutes per day, and applying sun protection to all exposed skin.
Topical products to promote smooth skin can range in price from a few dollars to $50 US Dollars (USD) or more per ounce. Among effective wrinkle-reducing creams and lotions are those that contain Alpha-hydroxy acids (AHAs) and Retinoids (Retinol and Retin A). AHA works by removing the top layer of dead skin cells, revealing younger-looking skin beneath. Retinol and Retin A have been proven to significantly reduce fine lines and deep wrinkles as well as reverse the evidence of sun damage.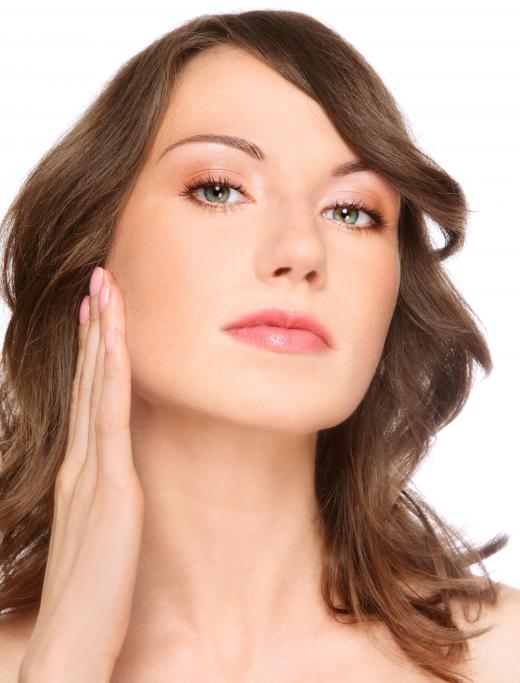 Moisturizers containing human growth factor (HGF) are a recent advance in topical treatments used to improve the complexion. When applied to the skin, HGF products stimulate the production of collagen and accelerate new cell growth. Smooth skin and reduced wrinkles may become apparent within four to six weeks of proper use.
Dermatological Treatments
Injections, fillers and resurfacing are some of the most popular dermatological treatments for improved skin appearance.
Botox injections take place in a medical setting, with treatments costing approximately $300 to $800 USD per visit. The muscle beneath the wrinkle is directly targeted with purified Botulinum toxin A via injection. The muscle relaxes, and a smoother skin surface results.
Dermal fillers, such as Restylane and Juvederm, contain hyaluronic acid that is injected directly into wrinkled skin. Large wrinkles and creases are greatly diminished, creating the look of smooth skin. Clinical wrinkle filler treatments range in cost from $275 to $445 USD and up.
Chemical peels are used to resurface sun damaged skin and reduce the appearance of fine lines and wrinkles. A mild acid is applied to the skin to remove the top layer and stimulate collagen growth. The fee for a chemical peel begins around $100 USD.
Dermabrasion works by applying a fine chemical crystal compound that abrades the top layer of older skin. The crystals and dead skin cells are then suctioned away, revealing the smooth skin beneath. Dermabrasion treatments cost around $150 to $400 USD.
Laser resurfacing and diode light resurfacing offer effective treatments to get smoother skin. A trained medical professional pulses the light across the skin surface to burn the top layer and reveal the new skin below. Collagen production is stimulated and improvements in the complexion can continue for several weeks or months after treatment. Laser and light skin resurfacing costs around $4,000 USD.
Facelift Known in medical terms as a rhytidectomy, a facelift is a plastic surgery procedure that generally costs from $8,000 to $15,000 USD, depending on the complexity. A facelift can significantly reduce the appearance of large wrinkles and folds in facial skin; however, the actual smoothness of the complexion is unaffected. For smooth skin, plastic surgeons often recommend that the rhytidectomy be combined with Botox injections, laser and light resurfacing, or both.
AS FEATURED ON:
AS FEATURED ON:

By: VictorD

Botox® can make skin smooth.

By: Alila

A diagram of younger and older skin showing the decrease in collagen in older skin. Various techniques can be used to help boost collagen production and make the skin smoother.

By: Olga Ekaterincheva

There are plenty of natural ways to keep skin smooth.

By: picsfive

There are many topical products to choose from to achieve smooth skin.

By: Mr Korn Flakes

Smoking cessation can help skin recover from the harmful effects.

By: Igor Mojzes

Lifestyle changes that help promote smooth skin include eating fresh fruits and vegetables daily as well as getting enough sleep and water.

By: Andres Rodriguez

Botox® injections can soften the look of wrinkles on the face.

By: vgstudio

Sleep can help improve the health and appearance of skin.

By: Antonioguillem

Limiting sun exposure to 15 minutes or less a day can help prevent the sun's UVA and UVB rays from causing skin damage.