How can I Decorate an Elegant Christmas Tree on a Budget?
It is possible to decorate an elegant Christmas tree on a budget. Some of the most beautiful Christmas decorations are also the most expensive, but if you use these expensive ornaments as inspiration, you can make your own luxurious, affordable ornaments for your tree. Pay attention to which types of holiday decorations catch your eye and what about them is attractive to you so that you can create a gorgeous Christmas tree.
Color schemes are a good place to start. Usually, sticking to just two colors — such as gold and red or silver and blue — can create an elegant look for a tree. You can also use different shades of the same two colors for a richly layered look. Check out craft stores, dollar stores, and second-hand stores to find items in these colors that look expensive but aren't, like plain silver balls. Even if they look cheap or are partially worn, you can hot glue ribbon and other trim to make them look more elegant without adding much expense.
Besides an elegant color scheme, you should also have a general theme in mind. You could have a snow or winter wonderland look that is blue and silver with white and clear accents. Even inexpensive clear plastic icicles can help you decorate an elegant Christmas tree on a budget if you remove the thin hangers and add thin satin ribbon in a pretty shade of blue. You can use double lengths of ribbon in both blue and silver since entire spools can be often be found at bargain prices at dollar stores or second-hand shops.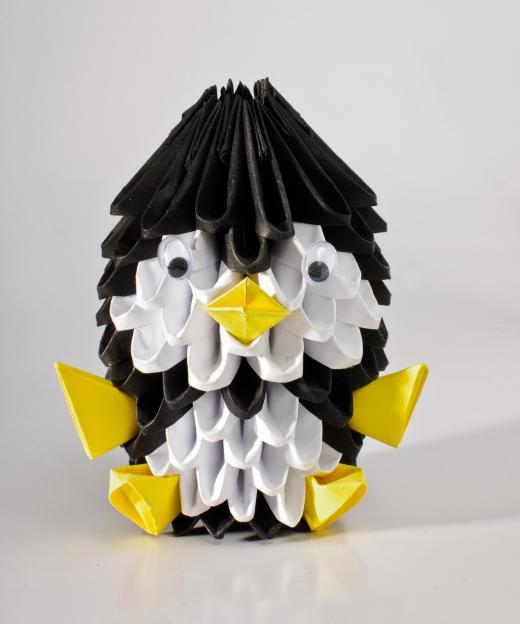 Transparent plastic balls are quite inexpensive, but can look elegant if you add nice ribbon hangers and fill the balls with tasteful-looking materials. Depending on your theme, you could use silk flowers or flocked doves or even add Japanese origami folded paper shapes inside the clear balls. When combining these with other ornaments on the tree, be sure to coordinate the colors carefully to avoid clashing. Decorations that are over the top or bright, contrasting colors probably won't look very elegant.
Ribbon that is fairly wide and has wired edges can be made into simple bows that can be used to decorate an elegant Christmas tree relatively inexpensively. Large, simple bows in elegant or sparkly fabric with a few plain ornaments in a contrasting color can be enough to create a dramatic and expensive look to your tree. Be sure to space the bows evenly on the tree. You can use twist ties hidden on the backs of the bows to help attach them to the tree branches.
AS FEATURED ON:
AS FEATURED ON:

By: Václav Hroch

A Christmas tree with wrapped presents underneath.

By: amphotolt

Origami may be used to decorate a Christmas tree.

By: adam36

Ornaments using simple materials such as yarn could make a tree standout without spending a lot of money.

By: sheva_ua

Craft stores often carry attractive ornaments for low prices.

By: Ekaterina Garyuk

Inexpensive and kid-friendly Christmas ornaments can be made out of felt.