Which Factors Impact the Price of Wine?
Many factors, some a little surprising, impact the price of wine. The obvious factors include a wine's scarcity, the labor costs to produce the grapes and wine, and the cost of the vineyards themselves. Some less obvious factors that can impact the price of wine include consumer perception about the cost of a quality wine, the cost of oak barrels in which the wine is aged, and the cost of label design and packaging.
A wine producer must decide on an appropriate price point for each variety of wine. This price point not only takes into consideration the profit of the distributor, retailer and the winery itself, but also what the consumer will pay. A study by the Stanford Graduate School of Business and The California Institute of Technology found that consumers who were presented two tastings from the same bottle of wine, but told they were different bottles of wine with disparate prices, perceived the more expensive wine to taste better.
An important factor that impacts the price of wine is where the grapes are grown. Grapes for less expensive bottles of wine can be grown in many areas, but the highest quality of grapes can only be grown in a few places; thus, making those grapes scarce. Other studies have shown that a wine's appellation, or affiliation with where the grapes were grown, has a considerable impact on the price of wine.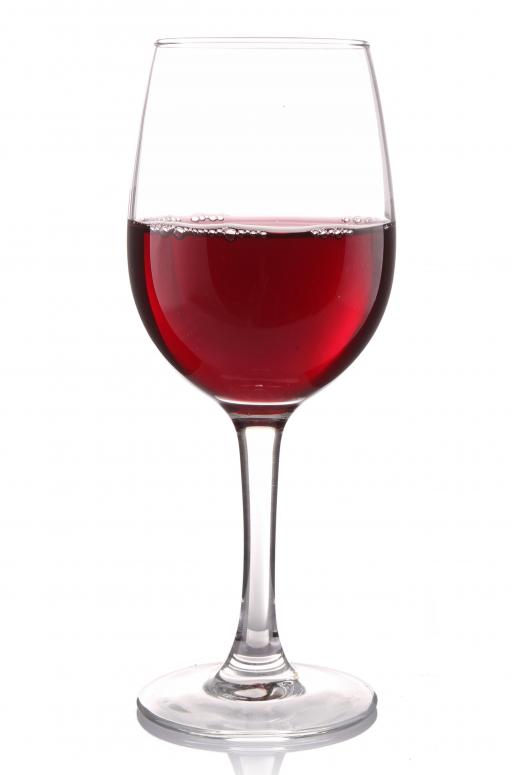 For example, a study by University of California Agricultural Issues Center found that a Napa Valley wine averaged a significantly higher price than a wine labeled simply California. High priced wines are almost always produced in small batches, as well, which can yield a higher selling price.
As the wine ages, wineries are in essence investing in their product, but not yet yielding income, so the amount of aging necessary can also impact the price. The wine ages in oak barrels, which can vary greatly in price, from $350 US Dollars (USD) to $750 USD. As one might expect, the packaging, the thickness of the glass bottles, the type of cork used or the cost of the labels, can also impact the price of wine.
AS FEATURED ON:
AS FEATURED ON:

By: felinda

Since the weather can affect a vineyard's productivity, it influences the price of wine.

By: M.studio

A glass of red wine.

By: Brad Pict

Some — but not all — wine is aged in barrels.

By: frisotop

Bottles of champagne are marked up significantly at a restaurant.

By: stokkete

Many factors -- including the cost of oak barrels, consumer demand and the cost of growing grapes -- can affect the price of wine.