What Should I Consider When Planning a Ski Trip?
Careful planning of a ski trip can make your trip more rewarding. Several things should be considered as you plan your ski trip. These include: being aware of weather conditions, consideration of purchase or rental of ski equipment, gathering knowledge about the resort in which you plan to ski, and packing appropriate clothing. Further, if you are new to skiing, you should definitely exercise regularly prior to your ski trip.
Checking weather conditions prior to heading up to the mountains for a ski trip is important for several reasons. Very bad storms can make skiing unpleasant or even impossible. Additionally, bad weather can close roads making it difficult to reach your destination, or keep you trapped in the skiing area.
Generally, if you plan your ski trip in advance, give yourself a couple days of "time cushioning" so you can either stay an extra day if needed, or leave for the ski trip a day or two earlier. If you cannot give yourself this extra time, then be certain to ascertain weather conditions prior to leaving home, and get a three or four day prediction.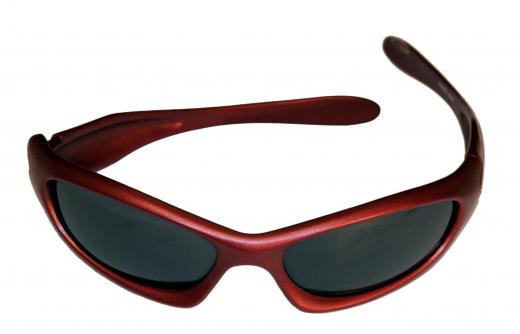 Always pack chains for cars that require them. Even if you don't use the chains, it is far better to have them and be prepared. In inclement weather you may be required to rent chains before continuing on your trip, and these always come at a greater price than renting chains in your hometown.
If you have the ability to transport skis, but do not own them, you are better off renting skis in your hometown. These will also be less expensive than ski rental at a lodge. However, some lodges offer special ski rental deals for beginners. If you or family members do own skis, be sure to inspect equipment prior to leaving. Children especially may outgrow boots in a single season.
Don't underestimate weight or foot size when renting equipment. Weight and actual size of the foot help gauge the appropriate equipment. Leave vanity aside when preparing for a ski trip, and get the best fitting equipment possible. Be certain to get the right kind of skis. Cross-country skis are different than alpine skis, for example.
Newer skiers should research resorts when planning a ski trip. Look for resorts with numerous options, like being able to sled or inner tube. Some resorts even offer deals for beginning skiers. If you find you actually don't enjoy skiing on your ski trip, a resort that offers other ways to play in the snow may be ideal.
Packing the Right Clothing
Snow clothing, like padded pants are often the best choice for skiing. Also consider layers like long silk or cotton underwear to keep you warm and cozy. Be sure to bring a few changes of clothing, since you may get wet, and don't forget you can rent ski clothing as well as ski equipment.
Make sure your ski trip essentials include sunscreen and lip balm. Many come back from skiing with terrible sunburns, and that is no way to end an otherwise fun ski trip. Even if the weather is cloudy, sunscreen should be used. Sunglasses also cut down on glare on sunny days. As well, pack your car with extra non-perishable foods like crackers and juices if you get stuck on the road in traffic or bad weather.
Skiing is a challenging sport that will definitely have your muscles working hard. As well, the awkward positioning of the knees can prove challenging, especially if you are out of shape. Consider beginning an exercise program several months before hitting the slopes. Concentrate on fitness of the major muscles in the legs, and aerobic fitness. Even just walking daily will make you more fit to ski. You don't have to be in perfect shape to ski, but it helps to have muscles that won't torture you after a day's skiing.
Careful planning of a ski trip will have you enjoying your trip far more. It will give you a chance to simply relax and ski, rather than worrying about what you need once you reach your destination.
AS FEATURED ON:
AS FEATURED ON:

By: Silvano Rebai

Skiers who intend to visit a remote slope should inform someone at the lodge where they are staying where they are going.

By: Thorsten

Sunglasses can help cut down on the glare from the snow when skiing.

By: Nazzu

Lip balm is essential on a ski trip.

By: Bert Folsom

Include thick socks when packing for a ski trip.

By: Halfpoint

An alarm clock is something people going on a trip might consider packing.

By: Andrey Bandurenko

Picking the right resort is important when planning a ski trip.