What Kind of Guitar Should I Buy?
Purchasing a guitar can be a daunting task to even the most seasoned guitarists. There are many styles and brands to choose from and each has a different purpose. When choosing which guitar is right for you, consider the following: your playing ability, the music you want to play, and the budget you have to work with.
The most obvious consideration when choosing a guitar to purchase is your ability as a guitarist. If you are a rank beginner, consider purchasing an electric guitar and small practice amplifier. Very affordable beginner kits that come with an electric guitar, small amplifier, picks and a strap are available at most guitar shops and will give you everything you need to get started. Electric guitars are a good choice for beginners because their strings are generally thinner than those of an acoustic guitar, which makes them easier on the player's fingers and more conducive to learning chords without too much hand-cramping.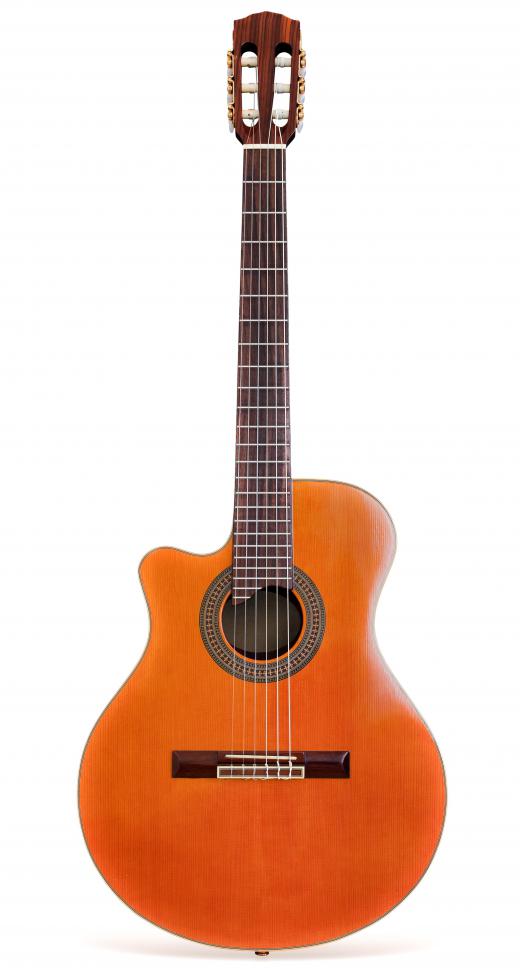 However, if you are interested in playing classical music and not rock and roll, an electric guitar might not be your best choice. A classical, nylon-string guitar would get you the sound you are looking for. Beginners may struggle with this type of guitar because its neck is much wider, thereby making hand movements across the string a bit more difficult. However, the nylon strings are easier on the fingers than bronze, acoustic strings.
An acoustic guitar creates a rich, full-bodied sound with or without the use of an amplifier. If space and volume is an issue, thereby eliminating the possibility of using a guitar amp, an acoustic guitar offers convenience and a unique sound typically heard across genres from folk to rock, from classical to country. Because the strings on an acoustic guitar are typically thicker and less yielding, it might be more difficult for a beginner to learn how to play on one.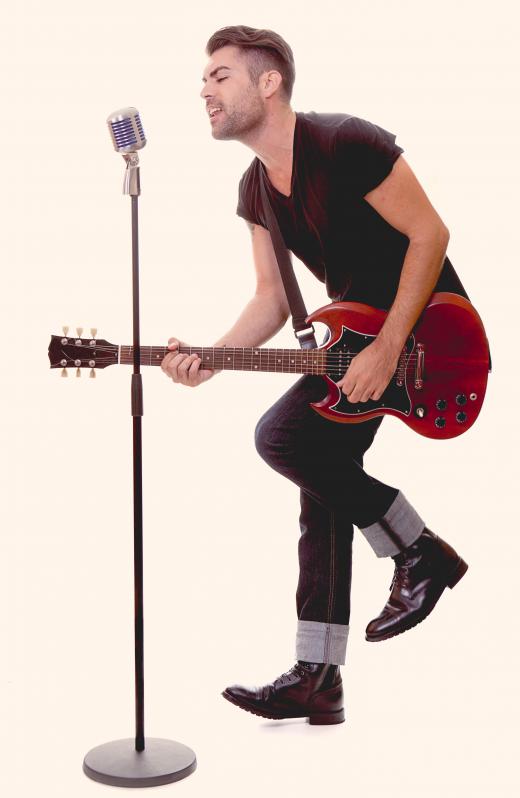 Guitars vary in price from the very inexpensive to the ludicrously expensive. As a beginner, buy a less expensive instrument and decide if you like playing it before you invest in a guitar that could cost upwards of a couple thousand dollars. If you are a seasoned player, be sure you know what you are paying for: guitars come in an array of materials, hardware, electronics, and playability options. If you like thinner, faster necks, perhaps a Fender Stratocaster with a maple neck will do the trick. If you seek a chunky, gritty, distorted sound, the humbucker pickups on a Gibson Les Paul is right up your alley. Your best bet is to play a lot of different guitars and ask other guitarists for their input; this will help you find your perfect guitar quickly and without the headache.
AS FEATURED ON:
AS FEATURED ON:

By: coward_lion

A guitar.

By: mekcar

An electric guitar.

By: godfer

The right guitar can depend on the kind of music one wishes to play.

By: schankz

Differ types of guitars can use different kinds of strings.

By: matt&stustock

The type of amplification you are using should be considered when buying an electric guitar.