What is Zoysiagrass? (with pictures)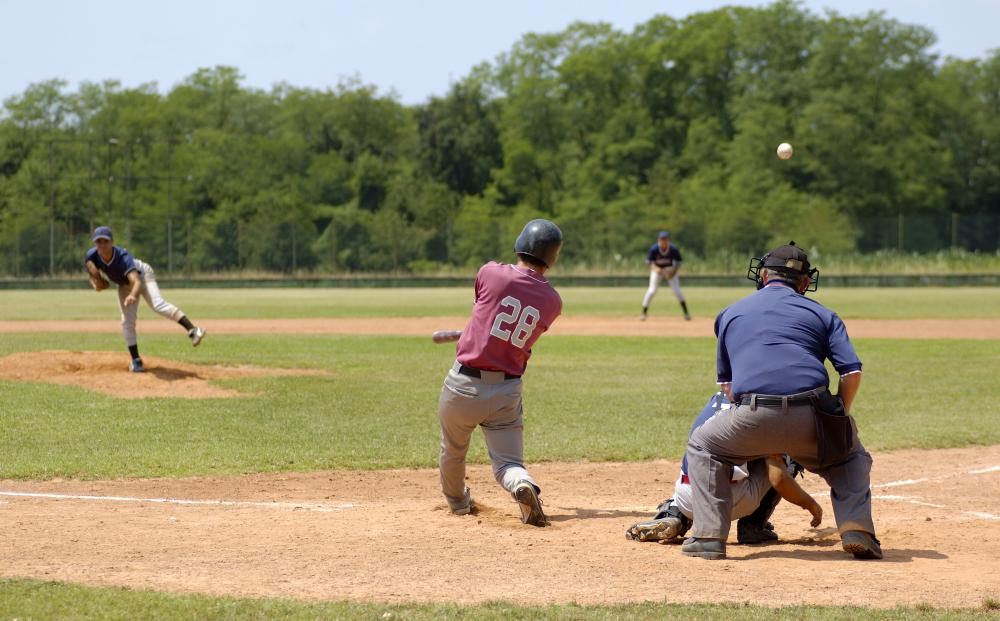 Zoysiagrass is a warm season grass native to China, Japan, and parts of Southeast Asia. It was named after Austrian botanist Karl von Zois. Because the original import to the United States came from Manila in the Philippines, it is also known as Manila grass. Zoysiagrass is popular as a ground cover in the Southern half of the United States, ranging from coast to coast.
There are three species of zoysiagrass in use in Europe and the United States. Manila grass is scientifically known as Zoysia matrella. Zoysia japonica is a coarser, but more cold-tolerant, species that hails from China, and was first introduced to the United States in 1895. It is sometimes called Korean lawn-grass or Japanese lawn-grass. Zoysia tenuifolia, the finest-textured, but least cold-resistant of the zoysiagrasses. It was introduced to the United States from the Mascarene Islands, and is sometimes called Mascarene grass or Korean velvet grass.
Zoysiagrass is very drought-tolerant, salt-tolerant, wear-tolerant, weed-resistant, and pest-resistant. It can be grown in a variety of soils. However, zoysiagrasses do not tolerate poorly drained soils, as they are designed to conserve moisture.
In warm climates, zoysiagrasses grow well in the shade. Zoysiagrass may be grown from seeds, sprigs, or sod, depending on the species. It is slow-growing, and hence does not recuperate well if damaged.
Zoysiagrasses are commonly used for lawns, golf courses, and baseball fields. They hold up reasonably well under traffic, but are not recommended for very high-traffic, such as certain areas of football fields and soccer fields experience. This is because of their slow rate of regrowth.
Zoysiagrass should be planted in the late spring or early summer. The seedbed must be well pulverized, firm, and smooth. Take care that the seedbed is free of weeds, and pay particular attention to weed control for several weeks after planting. Fertilization with nitrogen or a similar fertilizer is also important.
If zoysiagrass is planted from sprigs, the soil must be kept moist while the plant becomes established. It can be helpful to place a clear plastic cover over the growing grass. This method not only helps retain moisture, but also keeps the temperature adequately high.
Though zoysiagrass is drought-resistant, it may require some watering during very dry periods, such as dry winters. Fungicides may be requires to prevent brownpatch, rust, and leaf spot diseases. Insecticides need be used only if a pest problem arises.
Baseball fields often are covered in zoysiagrass.

Zoysiagrass is also called Manila grass, as it was originally imported from Manila, in the Philippines.

Zoysiagrass can withstand drought.

Zoysiagrass is not recommended for soccer fields.