Conventional shampoos on the market can be tested on animals, and include different chemicals, preservatives, and cleaning agents. The basic definition of a vegan shampoo is one that has not been tested on animals and contains no animal derivatives, and can be organic and free of chemicals and man-made additives. Most of these shampoos still use ingredients that effectively clean hair from dirt and excess grease build up. Vegan shampoos must be certified as vegan by an independent council to be truly free of animal involvement during their production.
Individuals who lead a vegan lifestyle choose to exclude any and all animal products from their diet, as well as their clothing, accessories, and beauty products. With increasingly larger quantities of vegan shampoo being produced, stricter regulations have been set in place to differentiate between conventional and vegan products. One of the leading factors that go into a vegan shampoo is the rules against having that shampoo tested on animals. Using animals as test subjects for any beauty product is often seen as cruel to many vegans and animal rights activists.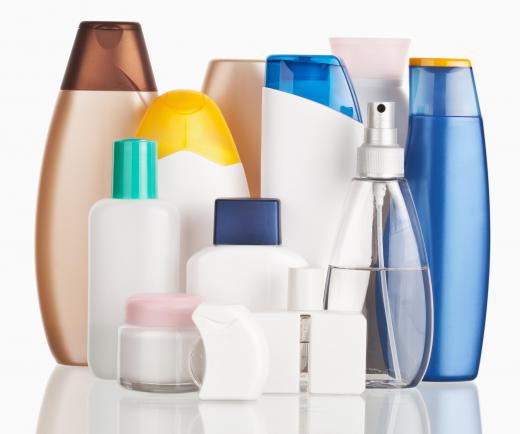 Often, veganism is not only a topic surrounding animal rights, but is pursued by many individuals wishing to live a healthier lifestyle. Vegan shampoo manufacturers may take note of this and produce shampoos that are both vegan as well as organic, meaning free from potentially hazardous chemicals and cleaning agents. These shampoos must be certified as organic to be truly free from the supposedly unhealthier ingredients found in regular beauty products. Even though the shampoo may not contain cleaning agents found in conventional shampoos, most of the natural soaps, oils, and additives are designed to clean and remove dirt from hair.
Vegan shampoos must be certified as vegan by an independent and separate certification council, which carefully inspects the production of the shampoo. Each individual agency or council has its own set standards that must be met before awarding a certain vegan shampoo with the vegan certification. Some shampoos may claim to be made with vegan ingredients, but this doesn't always mean they are completely vegan as some ingredients used can be derived from animals. Also, being vegan doesn't guarantee that a shampoo is healthier for the body or for the environment.
AS FEATURED ON:
AS FEATURED ON:

By: seen

Vegans will not use any beauty products that were tested on animals.

By: Jasmin Merdan

A vegan shampoo may bot necessarily be healthy for the scalp.

By: Piotr Marcinski

Vegan shampoos contain natural cleansing agents.

By: Andriy Petrenko

Vegan shampoos must be certified as vegan by an independent and separate certification council.