What is the Social Register?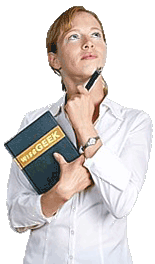 The Social Register is a directory of the American upper class which has been published every year in November since 1886. The title also refers to a social organization, represented by the Social Register and its other publications, which include a Social Register Observer and a summer supplement to the publication. The Social Register is highly elitist, containing listings for people who are considered to be members of "polite society."
The publication itself has a very distinctive black and red appearance which has been copied in numerous spoofs and critiques. The oversized single volume Social Register is hardbound in black, with embossed red type on the front cover. The front cover also includes a series of unmistakable red stripes.
The Social Register has been criticized by some members of American society because its members are primarily white. In addition, information about the Social Register, including how people are selected, is very limited. Media requests for information usually are ignored, although people who believe they should be included are invited to contact the Social Register Association. The register is updated by a network of observers and an Advisory Committee, who make note of major changes in the high society of their areas.
The register covers a variety of American cities including New York, Boston, and San Francisco. Inclusion is usually an indication of belonging in wealthy society. Many of the individuals listed in the Social Register are descendants of earlier members. Membership is a powerful networking tool among the American elite, and serves as a sort of upper class "Who's Who."
An entry in the Social Register includes the name and permanent address of the member, along with his or her club and society memberships and academic history. In addition, major life events such as births, deaths, and marriages are recorded in the Social Register. Rumors suggest that divorce is considered grounds for exclusion from future volumes. Once they reach the age of 13, children can be listed under their parents.
In May, the Social Register publishes the Dilatory Domiciles, which provides updated summer address information including lists of yachts and their locations. The Dilatory Domiciles also updates entries which may have changed since the previous November.
In addition, the Social Register publishes the Social Register Observer, a publication about members of the register. It is published biannually, and includes updated information on members of the Social Register. Members of the Social Register can subscribe to receive all of these publications.
Woman holding a book