What is the Great Lakes Navy Base?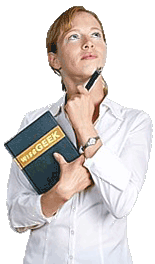 The Great Lakes Navy Base, also known as Naval Station Great Lakes, is the third-largest United States Navy Base. It occupies 1,628 acres (6.6 square km) on the shore of lake Michigan, one hour north of Chicago, Illinois. The base was founded in 1911. When U.S. president Theodore Roosevelt signed an order allowing construction of Great Lakes Navy base, he told the Navy to make it the biggest and best Navy training facility in the world. In the early 21st century, it was the site of several vital Navy training programs.
In 1994, the Great Lakes Navy Base became the U.S. Navy's only recruit training command facility. About 37,000 sailors graduate from the recruit training center each year. While training in "boot camp" at Great Lakes, recruits learn military history and customs, and they prepare physically and mentally for the demands of military service.
Near the end of their training, recruits visit Battle Stations 21. This training facility at the Great Lakes Naval Bases simulates living and working on a Navy ship. During their 12-hour evaluation, recruits respond to fires, flooding and simulated personnel injuries. This serves as a final exam for the recruits before they graduate as sailors.
After "boot camp," many sailors go on to the Training Support Center at the Great Lakes Navy Base. It encompasses the Navy's technical training schools, where sailors learn the skills they need to do their jobs. The base also houses the Naval Hospital Corps School, which trains sailors to become apprentice-level hospital corpsmen. These corpsmen go on to work in military hospitals, aboard ships and with Marine units.
The Great Lakes Navy Base is an integral part of the history of the Navy and the history of Illinois. During World War I, about 100,000 sailors trained at the Great Lakes Navy Base. The base pioneered racial integration in the Navy. The first African-American recruit reported for training there in 1942. In 1944, the first African-American officers were commissioned on the base.
At any given time, about 25,000 people work, live and train at the Great Lakes Navy Base. As of 2010, it had more than 1,100 buildings, including all 29 of the original buildings, which were designed by Chicago architect Jarvis Hunt and erected between 1903 and 1927. All 29 original buildings are enrolled in the U.S. National Register of Historic Places.


Woman holding a book