What Is the Difference between Fluoxetine and Citalopram?
Fluoxetine and citalopram are both medications that are used to treat depression, along with certain other mental disorders. They are both classified as selective serotonin reuptake inhibitors (SSRIs), a class of drugs that increases serotonin levels in the brain. Serotonin is a chemical produced in the brain that influences mood, and increasing its levels may help reduce depressive symptoms.
Despite their chemical similarities, these medications have several important differences that impact when and how they are used. Studies have shown that both medications are about equally effective in their ability to treat depression. Citalopram begins to alleviate depression symptoms somewhat more quickly, however.
Another important difference between fluoxetine and citalopram relates to which disorders they are used to treat other than depression. Fluoxetine is sometimes combined with another drug, olanzapine, to treat bipolar disorder, but citalopram is not usually used for this purpose. Some of the unique disorders that citalopram may be used to treat include body dysmorphic disorder, anxiety, pain originating in the nerves, and, occasionally, premature ejaculation.
Both fluoxetine and citalopram are different in their chemical structures, and respond differently to proteins in the brain. Polyglycoprotein (Pgp) is a transport protein used to remove compounds from the brain. This protein can move citalopram out of the brain in some individuals, making this substance less effective for certain people. Pgp does not affect fluoxetine, however, which indicates that this medication would still be helpful even in people with this alternate form of Pgp.
Side effects of fluoxetine and citalopram are fairly common for all SSRIs, and include nausea, indigestion, and headaches. There are some slight differences in these side effects based on slight chemical differences between medications. Citalopram can affect levels of dopamine, a neurotransmitter chemical involved in mood and reward functions. This effect, which fluoxetine does not have, means that citalopram may sometimes cause patients to have a lack of emotion, or become less likely to openly show emotion.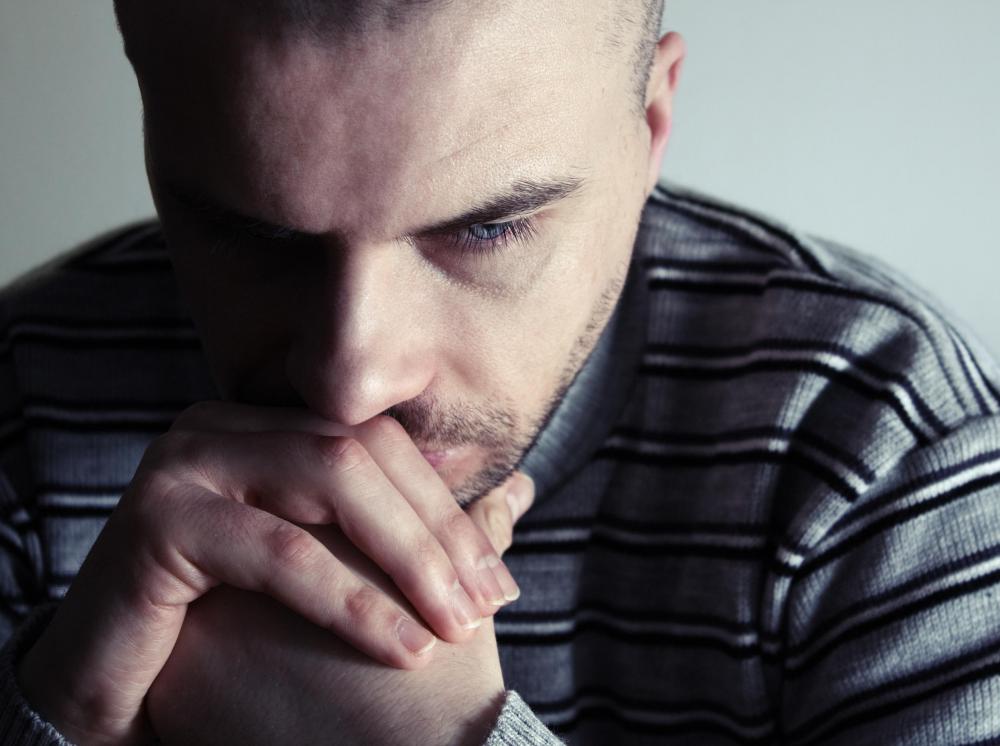 Fluoxetine and citalopram differ in their half lives, or the time that it takes for the body to process half of a medication after it is taken. The half life of fluoxetine is around four to six days when taken daily, but citalopram's half life is only 36 hours. This can effect how doctors take patients off of these medications, since abruptly stopping SSRI treatment can result in unpleasant and dangerous adverse effects. A patient seeking to stop taking citalopram may be switched from that medication to fluoxetine by a doctor first, since the longer half life of the latter drug allows for a more gradual taper, with fewer adverse effects.
By: JcJg Photography

While both are prescribed to treat depression, fluoxetine is sometimes used in combination to treat bipolar disorder, while citalopram is not.

By: chuugo

Citalopram is sometimes used to treat disorders such as anxiety, as well as depression.

By: stockyimages

One possible side effect of citalopram but not fluoxetine is causing the user to show a lack of emotion.

By: snyggg.de

Fluoxetine and citalopram are both in a class of drugs that increases serotonin levels in the brain.

By: themalni

Fluoxetine is also marketed and sold as Zoloft, the drug's trade name.

By: Sylvie Bouchard

Fluoxetine is often taken to treat bulimia.