What is the Difference Between a Histamine and an Antihistamine?
Histamine and antihistamine are compounds that have opposite effects on the human body. Histamines trigger an allergic response while antihistamines calm it. The human body is able to create both of these chemical messengers on its own, though they can also be introduced into the body from outside sources. Since a histamine and an antihistamine compete for the same receptors, an antihistamine can block the effect of the histamine.
Affecting the body in opposite ways, a histamine and an antihistamine are both necessary for a number of different body functions. A histamine acts as a stimulant when it comes into contact with receptor cells, whereas an antihistamine causes excited systems to calm down. Both of these chemicals are important in the sleep cycle, in which histamine produces a sense of wakefulness and antihistamine a sense of drowsiness.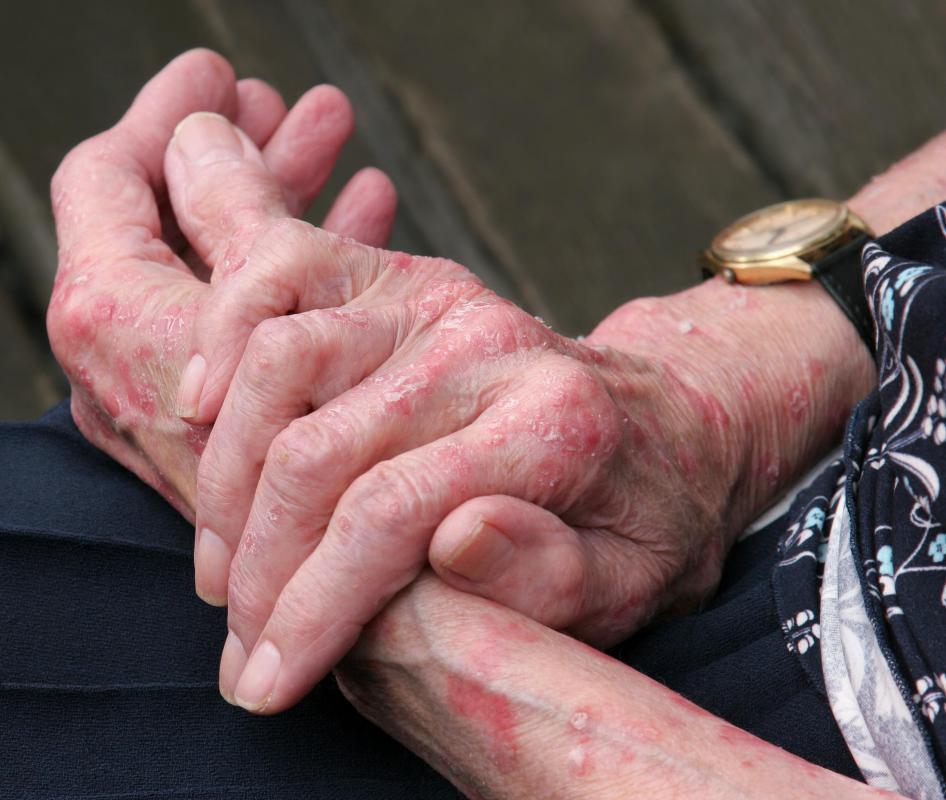 Well known for its ability to incite allergic reaction, a histamine is most often used to stimulate the immune system. It causes chemical changes that bring more fluid into an affected area, causes irritation, and alerts white blood cells to the presence of a possible threat. While these effects are desirable when the body is fighting a genuine invader, a problem can occur when a histamine response is triggered by a benign substance, such as an allergen. Unchecked histamine reaction can cause a person a great deal of discomfort and is often treated through the use of an antihistamine.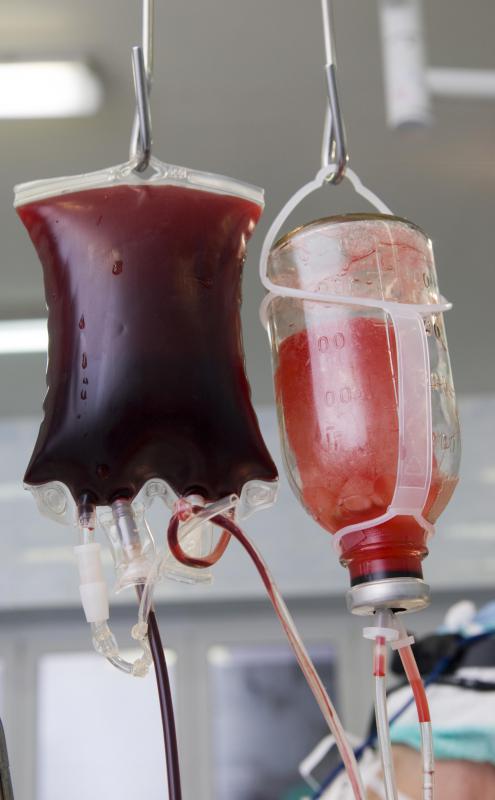 When a histamine and an antihistamine are both present at the same time, the antihistamine cancels out the effects of histamine. Both of these chemical messengers attempt to bond to the same receptor sites which makes it impossible for the two to bind to the same cell at once. Once an antihistamine binds to a site, it blocks the effects of histamine for a period of time. Unable to attach and send chemical messages, the adverse effects of a histamine reaction will eventually ease. If the level of antihistamine is sufficient, the effects of histamine are completely blocked.
Both a histamine and an antihistamine can be either synthesized or brought into the body through external sources. Histamine is found naturally in a number of different foods, which can both cause a localized histamine reaction and increase the amount of histamine in the body, possibly increasing allergy symptoms. An antihistamine is used in a variety of medications, most of them aimed at stopping an unwanted histamine reaction.
Antihistamines can often stop dangerous effects of an allergic reaction, including throat swelling.

Antihistamines can help reduce sneezing caused by allergies.

Antihistamines can be used to counteract an allergic reaction to poison ivy.

Antihistamines can be used to treat hives and itching associated with an allergic reaction to a blood transfusion.

An antihistamine may produce a sense of drowsiness, while a histamine will have the opposite effect.

There are numerous antihistamine medications that are available to consumers.

Antihistamines may be used to reduce the occurrence of seasonal allergy symptoms.

Antihistamines may be used to reduce the itching and swelling caused by a mosquito bite.

Antihistamines may cause dry eyes as a side effect.