What is the Carotid Sinus?
The carotid sinus is a slightly enlarged area in the carotid artery where it divides into the internal and external carotids. Within it are sensitive areas called baroreceptors. These baroreceptors respond to pressure and when stimulated can cause reduced blood pressure, vasodilation, and can slow the heartbeat.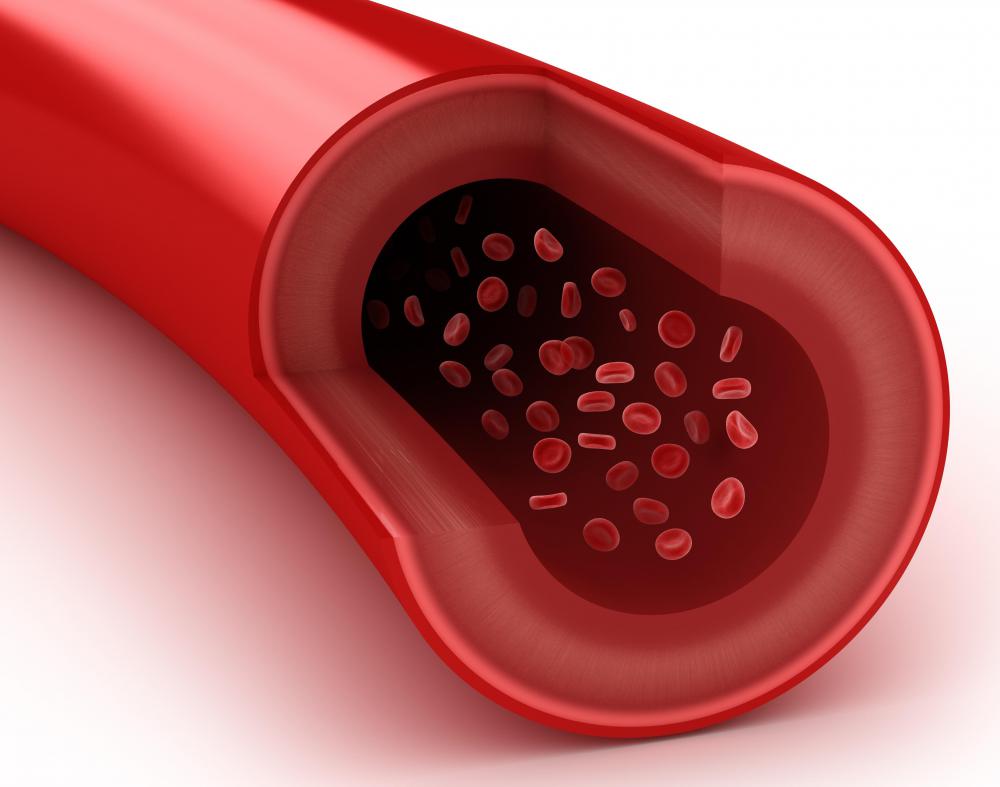 Often called the common carotid, the carotid artery is the major artery that provides blood and oxygen to the head and neck. There are two carotid arteries, one on each side of the body. Both split into internal and external carotid arteries, creating a carotid artery sinus where the division occurs.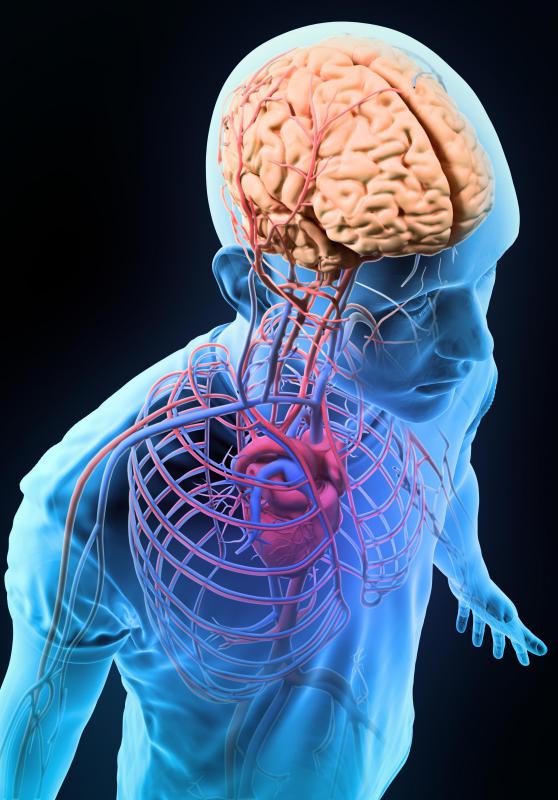 Within the carotid sinus, the baroreceptors work to help the body respond to changes in pressure within the arteries. If blood pressure increases, the pressure in the sinus also increases and the baroreceptors respond by dilating blood vessels through a process called vasodilation. Widening the blood vessels leads to a decrease in blood pressure. Under normal conditions, this process helps maintain blood pressure at a proper level.
In some people, a malfunction occurs in this area called carotid sinus syndrome or carotid sinus hypersensitivity. In this condition, the baroreceptors become oversensitive to pressure, creating an overreaction in the carotid sinus reflex. In some cases, even mild pressure on the neck such as turning the head or wearing a shirt with a tight collar can trigger symptoms. The pressure on the neck leads to rapid decline in blood pressure, dizziness, and even fainting as the baroreceptors cause blood pressure to decrease, leading to reduced blood flow to the brain. This condition rarely occurs in individuals younger than 50, and is more common in males than in females.
Carotid sinus syndrome can be diagnosed with carotid sinus massage. This process is where this part of the artery is manually stimulated under controlled, highly monitored conditions. By observing and recording how the blood pressure of a patient and other symptoms change during stimulation, doctors can determine the seriousness of the condition. Carotid sinus hypersensitivity is caused by a physical irregularity in the structure of the sinus, but doctors have not yet determined exactly how and where this malformation occurs.
Treatment for this condition varies. Some cases are treated by simply avoiding pressure on the front of the neck, while others require dietary modification such as avoiding caffeine and other stimulants. Medications might help mitigate the condition. Particularly severe cases could require a pacemaker.