Steak sauce is a bottled condiment that is typically served with steak. How it is used depends on the personal preference of the diner, but many users either pour it directly from the bottle onto a steak or pour a bit onto their plate and then use their fork to dip a cut piece of steak into the steak sauce. Steak sauce generally has a tangy, savory quality that is the result of a blend of pungent spices with puréed dried fruits. The flavor profile for steak sauce can vary considerably according to brand as well as cultural preference. While steak sauce is often made available in steakhouses and restaurants of all levels of quality, some culinary sophisticates do not believe it should be used on quality steak, as it can mask the more subtle flavors of the meat.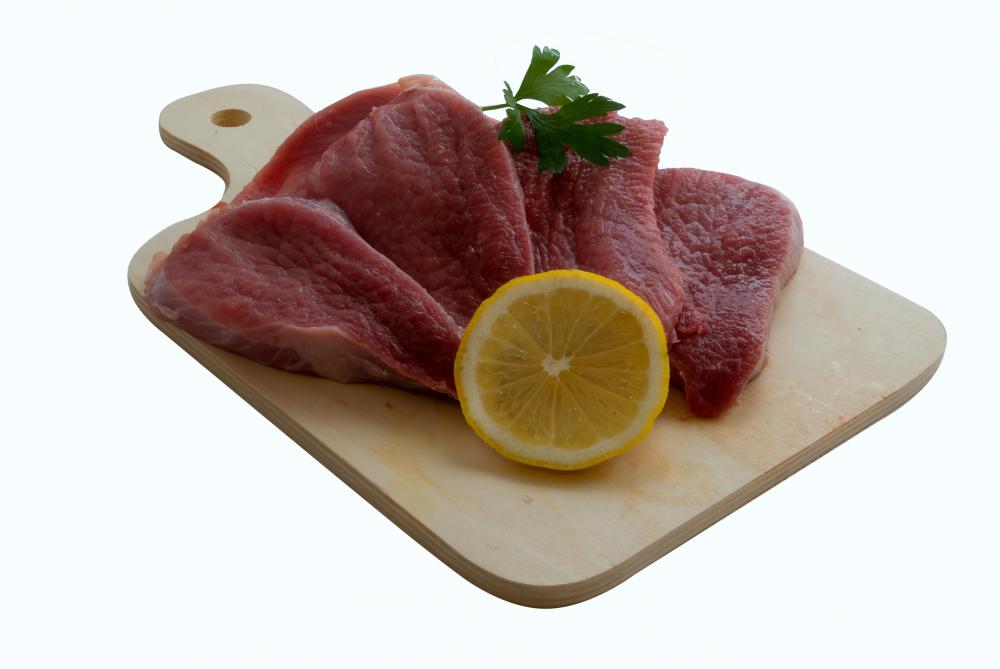 In the United Kingdom and Ireland, brown sauce is a condiment with a similar, but not identical, flavor profile to what is more commonly known in the United States as steak sauce. A brown sauce is likewise a savory bottled sauce but has a wider usage than just as a condiment or seasoning for steak. For example, when an individual orders a traditional, meaty full Irish or English breakfast, he may also add some brown sauce to his plate of meat and eggs. In the United States, steak sauce may well make an appearance at breakfast, but typically only in cases where an individual is dining on steak and eggs. Many diners in the United States offer steak and eggs as a breakfast option, and as the steak is typically of lower quality than that served at dinner, the steak sauce can considerably improve its flavor.
While brown sauces in the United Kingdom and Ireland are formulated to enhance the flavor of different types of foods, steak sauces in the United States are typically composed to enhance state and beef products specifically. Many restaurants that offer hamburgers, for example, offer diners the option of putting steak sauce on their burgers instead of the more traditional ketchup. Steak sauces may also be used as ingredients in recipes. For example, some cooks may use steak sauce as seasoning for hamburgers, adding the sauce to ground beef prior to forming the hamburger patties for cooking. Another option is the addition of steak sauces to ground beef recipes such as meatloaf, in sauces intended to top beef dishes, or as an ingredient in a beef marinade.
Steaks are rarely seasoned with anything more than salt and pepper.

Some chefs do not believe that steak sauce should be used on quality steak.

There are a variety of steak sauces available to serve with steak.