Ground beef dip is an appetizer that can be made from various combinations of spices and vegetables bound together with ground beef by some sauce or liquid so it can easily be scooped up by a piece of bread, a cracker or a vegetable stick. Several recipes focus on creating a Mexican-flavored dip with ingredients such as jalapeno peppers, cumin, onions and beans. Other dips use cheese as the main liquid, creating a creamy and rich mixture in a slow cooker. Some recipes use unique sets of ingredients, making a dip from condiments such as ketchup or mustard, or reducing beef stock with vegetables to make a smooth paste-like dip with a soft taste.
One common step when preparing ground beef dip is to make sure all of the ingredients are small enough to mix well and to be picked up and carried on a chip or cracker. This means recipes that call for onions or tomatoes need these vegetables to be diced into small pieces, sometimes smaller than otherwise would be necessary. This can help to make a dip with a smooth texture, because the ground beef itself will naturally cook down into small, manageable bits.
A Mexican-style ground beef dip can be made by browning ground beef with chili or taco spices, combining it with diced or pureed tomatoes and allowing the whole mixture to simmer for some time until it has become thick and the raw taste is gone. Another simple Tex-Mex ground beef dip can be made by stirring a jar of salsa into browned ground beef. A more substantial chili-type dip can be made with beef and black beans, refried beans or kidney beans mixed with spices and sour cream.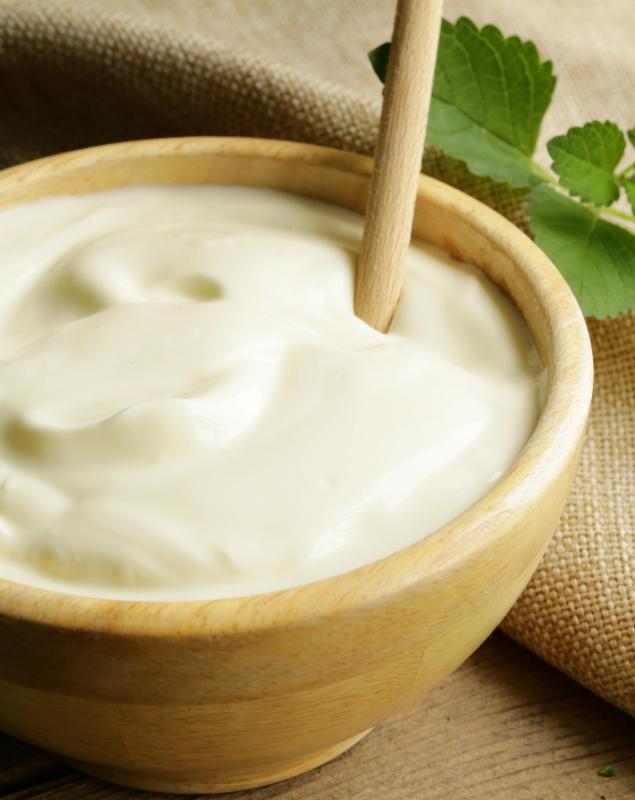 There are a number of different ground beef dip recipes that use cheese. Some of these recipes developed through the use of processed cheeses that are specifically designed to melt quickly and smoothly, or that maintain a liquid state even when not heated. A very basic version of a ground beef dip with cheese is just ground beef that has been cooked and mixed with melted processed cheese and slices of jalapeno peppers. More complex versions can involve melting cheeses such as Swiss or asiago in a bechamel sauce and incorporating the beef with some diced onions, mustard and pepper. Cream cheese also is a popular addition to any recipe, adding a tart taste and thick texture.
Some other ground beef dip recipes use their own sets of ingredients. This includes beef mixed with barbecue sauce and pickles, or French onion soup mix and sour cream. Long, slow reductions of beef stock and vegetables can be combined with the ground beef, olives and some corn starch to make a thick dip with a strong beef flavor that is not overwhelmed by the other ingredients.
Kidney beans, which are often included in ground beef dip.

Jalapeno peppers can give a spicy kick to ground beef dip.

Ground beef is browned before being mixed with spices and other ingredients to make dip.

Some ground beef dip recipes call for sour cream.