What is Spray Adhesive? (with pictures)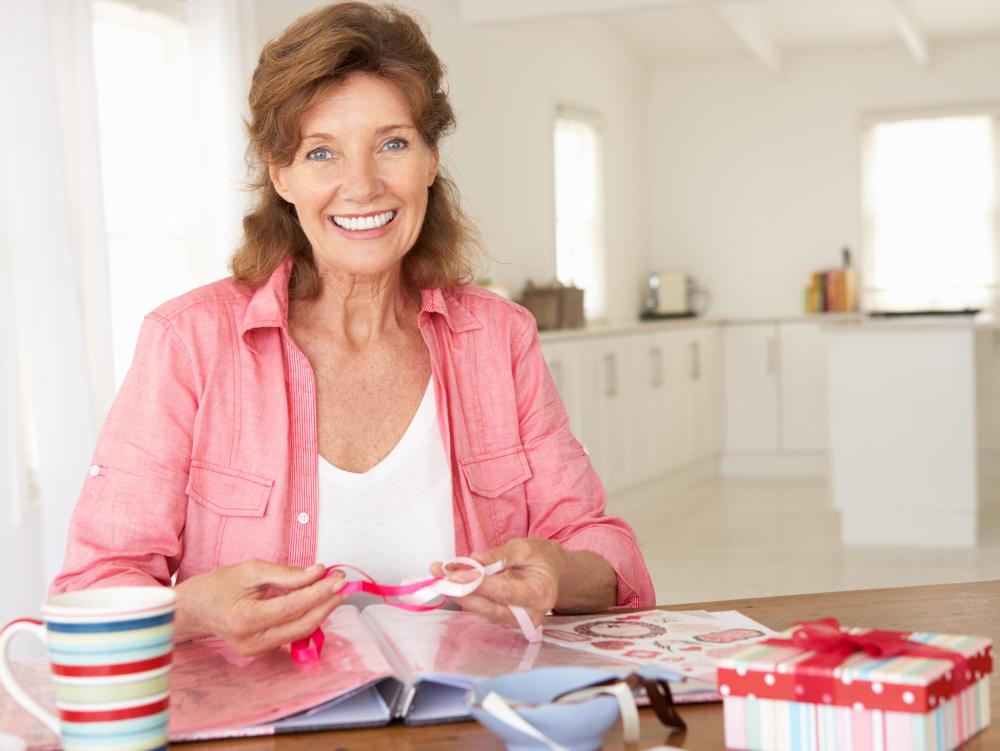 Spray adhesive is an adherent delivered in droplet form. There are many kinds, to meet the needs of many different applications. It can often be substituted for white glue, hot glue, tape, and other adhesives, as long as the materials to be bonded are taken into account. In making a choice of spray adhesive, it is important to note how quickly it bonds, and whether the bond is permanent, semi-permanent, or temporary.
Tack is another important characteristic to consider when choosing spray adhesive for a particular application. Tack is how sticky an adhesive is. High tack means that the mounting adhesive will grip nearly instantly, while low-tack adhesive is able to be repositioned and a good choice for layouts and other exploratory projects.
Artist's Adhesive. This is specially made for exploratory work with lightweight material. It can be lifted and repositioned, and is therefore often chosen for applications such as layouts, design creation, photocomposition, and other situations in which a permanent bond is not sought.
General Spray Adhesives or Spray Glues. In this category are bonding adhesives which, depending on how quickly they dry and how much tack they have, can be useful for different purposes. One kind can join a variety of surfaces permanently, including vapor barriers, carpet padding, and polyethylene sheeting, while allowing for temporary positioning of paper products, foam, and fabric. Another is specially made for lightweight home and business applications, including scrapbooking, wreaths, silk flower arrangements, model building, and home improvement and repair. Extra strong adhesive is used for bonding laminates on countertops, tables, and shelving. The word glue may be used interchangeably with adhesive in these products.
Photo Mount Spray Adhesive. Besides being used to mount photographs, this can be used with prints, illustrations, posters, and maps. It is also useful for scrapbooking.
Spray Fabric Adhesive. Spray-based adhesive is useful and neater to apply to fabrics than glue, but not permanent if the fabric is cleaned by laundering or dry cleaning. Also, unlike recommended fabric glues, it has toxic fumes and must be used in a well-ventilated space.
Spray Foam Adhesive. There are several foam spray adhesives to fit several different kinds of foam. One product is specially made to bond other material to Styrofoam®. It is particularly useful for flower craft, wreath-making, and railroad scenery creation. Another foam adhesive is made for soft foam and fabric, and is geared toward upholstery applications.
Very Specialized Adhesives. Some spray adhesives are designed for use with only one or two materials. Drywall tinted adhesive is for attaching plastic corner beads to drywall. This and other tinted adhesives help you see how much adhesive you've applied and how widely spread your application is. Rubber and vinyl spray adhesives are specially formulated to form bonds with vinyl, leather, laminate, wood, and most rubber and plastic products.
Spray adhesive may be used during scrapbooking.

Spray adhesive may be used when creating silk flower arrangements.

Spray adhesive may be specifically made for model building.

Photo mount spray adhesive may be used to mount photographs.

Spray adhesive can be used to attach pieces of fabric together without sewing.