Spinner luggage is a type of suitcase or carry-on bag that has four wheels on the bottom. The wheels make it easy to be pulled or pushed. Typically, this type of luggage stands upright and comes in many shapes and sizes. There are pros and cons to using spinner luggage, which can be used in many settings.
There many uses for this type of luggage. It is useful for air travel because it is easier to transport spinner luggage through airport terminals than it is to carry the same size of luggage pieces. Large pieces of wheeled luggage can be checked in at the airport for later retrieval. Smaller pieces can be used as carry-on bags.
Upright spinner luggage is also useful for school and office settings where people have to transport materials home and back frequently. Students and office workers can use wheeled luggage in place of book bags or briefcases. Papers, folders, notebooks, textbooks, writing utensils and other necessary materials can easily be stored and transported using this kind of luggage. There often are pockets and recesses in spinner luggage that can help in organizing materials effectively.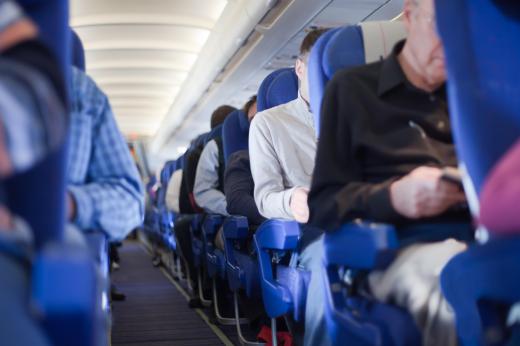 Traveling presenters can also find many uses for luggage of this sort. People who have to go to various locations to give presentations and seminars must keep up with a variety of materials. Wheeled luggage makes it convenient to transport items that might be needed for presentations, which might include papers, brochures, laptop computers and projectors.
Packing the necessary items to go on vacation to hotels and motels can also be made easier by the use of this luggage. Going up flights of stairs or an elevator can be difficult when people have to lift and carry heavy bags. People who use luggage with wheels do not have to carry bags but can roll them along instead.
The greatest benefit of using this type of luggage is that it can be moved easily. Wheeled luggage makes it easy to transport various types of materials with less effort than luggage that must be carried. This can be useful to people who cannot lift heavy items because of various ailments, such as back problems.
One negative of using spinner luggage is that it can get stuck or bump into other people if not maneuvered carefully. Another downside of using wheeled luggage is that it can scar or ruin wooden or tile floors, especially if there are rocks or debris trapped inside of the wheels. It also is vital to keep a close eye on this luggage during transport so that it does not become lodged in an elevator door or in escalator steps.
AS FEATURED ON:
AS FEATURED ON:

By: Kurhan

It is easier to transport spinner luggage through airport terminals than it is to carry the same size of luggage pieces.

By: Pavel Losevsky

Many pieces of spinner luggage are compact enough to use as a carry-on bag.

By: Eugenio Marongiu

Luggage with wheels can be rolled instead of carried.