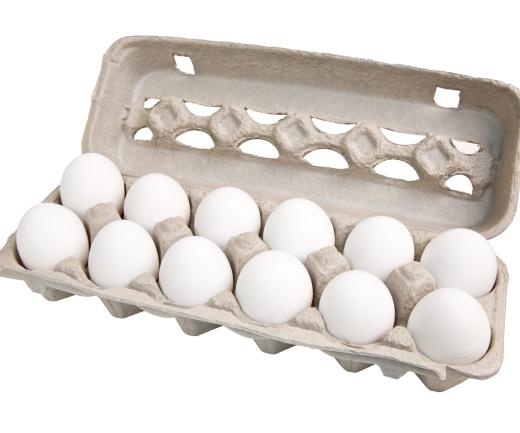 Sauce gribiche can be found in two very distinct variations, both of which claim to be the original. What they share in common are a French accent and the inclusion of eggs, although in one case the eggs are soft-boiled and thickened with oil into a mayonnaise-like base, while in the other, the eggs are hard-boiled and chopped as an addition to vinaigrette. Both are served with cold roasted chicken, grilled or baked fish, asparagus, and other light spring meals.
The thicker, mayonnaise-style sauce gribiche typically showcases capers, shallots, fresh finely chopped herbs, and often Dijon-style mustard. The eggs are soft-boiled for just long enough to set the egg white but not cook the yolk; it must be very soft for a proper gribiche. Four minutes at a low boil is about right.
Next, the semi-cooked eggs are mixed with the mustard; the ingredients should be pressed with a fork against the side of the bowl into a thick mash. Good-quality grape-seed or canola oil added in a thin drizzle must be constantly whisked so that the yolk and oil marry into a creamy, white consistency. The cooked bits of egg white add a nubby texture that nicely counterbalances the smooth, creamy, rich sauce.
Chopped basil, chervil, or tarragon is added, as well as a small spoonful of capers. Many cooks also add some well-minced shallots. After it has cooled and been refrigerated, this thicker, creamier version of sauce gribiche almost begs for asparagus, new potatoes, or other early spring vegetables, also served cold. It also adds a bright note to cold baked or grilled chicken or to simple fish fillets.
The second, more elegant version is based on a foundation of the best-quality, first cold-pressing olive oil that has been whisked with delicate, flavorful white or red wine vinegar. This sharper sauce depends upon a greater quantity of herbs; a combination of tarragon, parsley, and chervil is ideal. Tiny sliced and chopped cornichon pickles are added, as well as chopped hard-boiled egg. Like its sturdier cousin, this vinaigrette sauce gribiche is happy dressing a plate of cold vegetables, sliced meat, or fish fillets; it's especially delicious on smoked salmon or other smoked fish.
Homemade sauce gribiche, unlike processed mayonnaise purchased in jars, doesn't have a long shelf life. It's best to use the sauce within a day or two of making it. It goes well with everything from roast beef or other cold cuts of meat to most vegetables and could even dress a green salad, so finishing it up shouldn't be problematic.


By: CrackerClips

Eggs are one of the basic ingredients in sauce gribiche.

By: Natika

Fresh basil leaves are typically used in one form of sauce gribiche.

By: PhotoEd

Sauce gribiche is delicious on smoked salmon.

By: Studio Gi

Finely chopped herbs can enhance the flavor of sauce gribiche when used with cold roasted chicken.