R&D management is the process and techniques used to control the amount of money and effort invested in research and development (R&D) projects. The primary concepts used in this process include oversight committees, cost accounting, project management and product life cycle management. R&D management is most commonly seen in the manufacturing, scientific and product development sectors. Companies in these industries must dedicate resources to research and development as part of a long-term management strategy.
The first aspect of R&D management is to determine which projects to pursue. For example, a pharmaceutical company can evaluate the market for skin cream that fights wrinkles and decide that there is sufficient consumer interest in the product to make it profitable. The R&D management team will then review the options and ask the scientists to explore the possible solutions.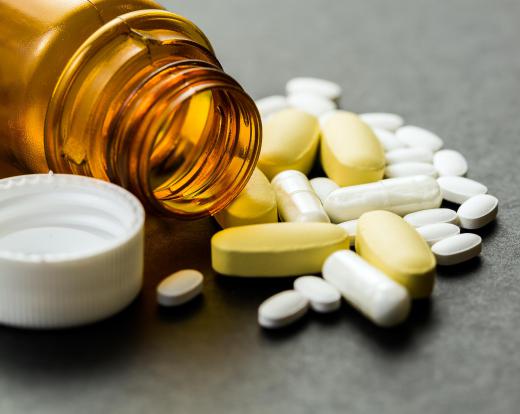 The product development team provides the product manager with a project outline, complete with the estimated cost and time needed to develop the product. The product manager will discuss the proposal with the oversight committee. Upon review and acceptance, the work can begin. Although there are multiple stages to this process, it ensures senior management support for all initiatives as well as a solid understanding of the costs and the time line for each project.
Cost accounting is an important aspect of any R&D management system. Under a cost accounting program, every new project or initiative is assigned to a cost center. All equipment, supplies and material costs related to the project are charged to this account. In addition, employees track the time spent on the project so that the salary and benefit costs also are charged to the cost center. The purpose of this type of accounting is to have a clear record of the amount of money spent on a particular project at any point in time.
As part of an R&D management system, project management processes are used to create a time line, schedule resources and set milestones. A clearly defined project is much more likely to be successfully completed than one with fuzzy requirements and no deadlines. Using a project management plan results in a higher quality output in a shorter time frame.
R&D management is the first stage of a product life cycle management system. Under this program, the total costs and revenue from the product are tracked from beginning to end. This structure is very labor-intensive to maintain, but it provides a wealth of information to analyze the success or failure of any initiative over the long term.
AS FEATURED ON:
AS FEATURED ON:

By: Lambros Kazan

R&D management includes controlling the amount of money and effort invested in research and development of new drugs.

By: Photographee.eu

Research and development (R&D) managers are responsible for supervising staff members and overseeing the development of research projects.

By: Vasiliy Koval

R&D managers supervise the use of laboratory equipment.