What is Quilter's Tape? (with pictures)
Quilter's tape is an adhesive tape designed for use by quilters, although it has other potential applications as well. The tape is designed to hold quilting projects together while they are being worked on, allowing the quilter to concentrate on making tight, even stitches. Many fabric supply stores sell quilter's tape, along with other tools which make quilting much easier. Other tapes can be used as substitutes, but they may leave unsightly or sticky residue, which is not desired.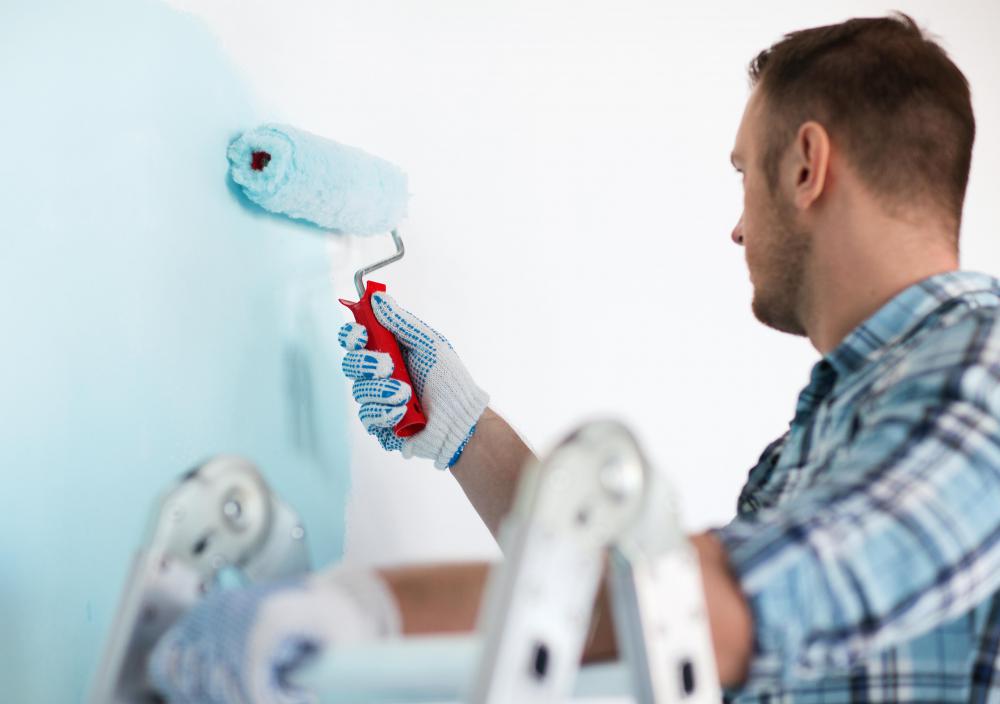 As a general rule, quilter's tape is one sided, and the adhesive is formulated so that it should not leave a residue. It comes in a variety of colors, designed to make it stand out against different colored fabrics, and the standard width is one quarter inch, or around half a centimeter. If the tape is left on too long, or exposed to extreme conditions like damp and heat, a small amount of residue may be left behind, but this is unusual.
In addition to being used almost like glue, quilter's tape can also be a guide. Some quilters follow the line of the tape while they are quilting to ensure that their stitches are straight. It can also be used like a measuring tool, to ensure that seams are even and stitches are separated by an appropriate distance. Some companies have recognized that quilters like to use the tape as a guide, and they have marked the tape at intervals so that it can be used as a stitch guide, ensuring that stitches are the same distance apart in hand quilting.
The adhesive in quilter's tape is often designed to allow the quilter to reuse the tape, moving it as needed while he or she works on a project. This flexibility reduces waste, and saves time as well, since quilters do not have to constantly cut fresh pieces of tape. Like most tapes, quilter's tape comes in a large roll. Since the end can sometimes be challenging to find, some quilters like to fold a small corner of the end under, forming a tab to easily grip. This trick can be used with other types of adhesive tape as well.
People who are not into quilting can still find a use for this tape. It makes an excellent narrow guide for painting and stenciling projects, for example. Since quilter's tape is designed to lift easily without leaving a residue, it can be peeled away from painting projects without the risk of cracking or tearing the paint.
Quilter's tape may be used by quilters to help hold quilting projects together as they are being worked on.

Quilter's tape may be used for painting projects.

Many fabric supply stores sell quilter's tape, along with other tools which make quilting much easier.

The pieces of a quilt must be properly measured and cut before being sewn.