What is Procedural Law? (with pictures)
Procedural law is a term used to describe a set of rules governing how all aspects of a court case are conducted, including the events that occur before, during, and after the trial. It applies in both criminal and civil cases as well as in administrative proceedings, although different procedural rule sets may be used in each of these categories. Procedural rules can also be unique to certain categories of law. For example, bankruptcy courts often have their own unique rules for conducting a suit.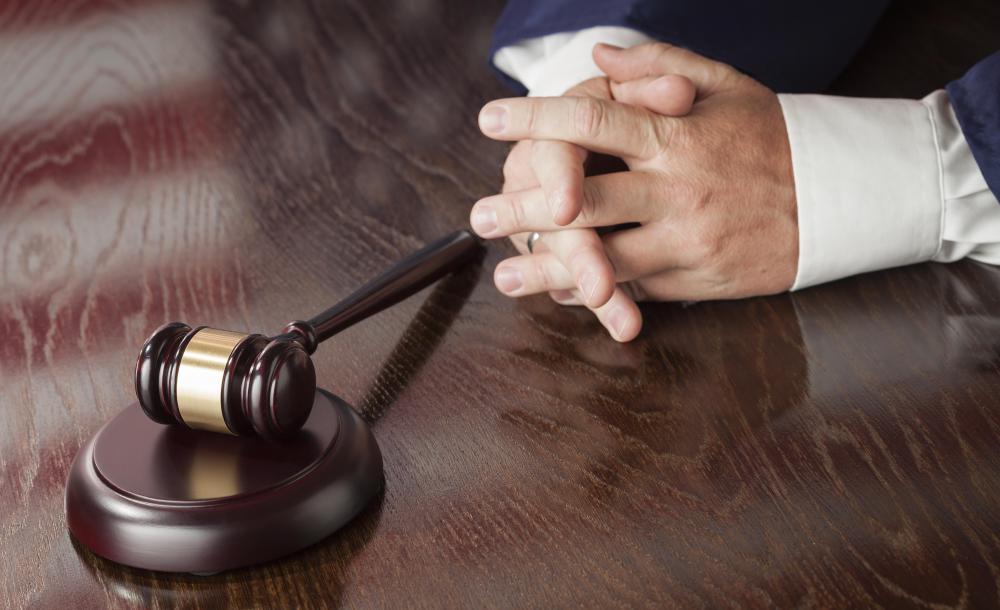 The primary purpose behind procedural law is to make certain that every case brought to court is justly and consistently treated. Uniform legal procedural rules help ensure that courts do not impose criminal or civil penalties against a person without due process or fundamental justice. For instance, procedural law helps ensure that a defendant in a civil lawsuit or a criminal case has received notice of the suit or case and has been given an opportunity to defend himself and present evidence in court.
Despite providing parties with a basic level of fairness, procedural law can be unfair in some circumstances because it is often rigid and complex. This can be particularly disadvantageous for a party who is pro se, or unrepresented by a lawyer. Due to unfamiliarity with the rules, a pro se party may inadvertently violate certain procedural laws. As a result, he could be penalized or his case could even be thrown out of court.
In a typical case, procedural law would govern jurisdiction, jury selection, entry of evidence, and the process for appealing a verdict or conviction. In a criminal court case, it dictates the non-substantive issues relating to prosecuting a crime. Procedural rules can also specify a statute of limitations for bringing a case, which is a time limitation on filing a civil suit with a court or on prosecuting a crime.
Procedural law is distinct from substantive law, which is primarily concerned with setting forth rights and responsibilities of people or entities. Substantive law includes criminal law, real property law, tort law, and contract law. Procedural law, on the other hand, establishes a mechanism for determining those rights and responsibilities. To illustrate, substantive criminal law may dictate that murder is illegal and that the prosecution must prove certain elements in order to convict the defendant of murder. Procedural criminal law in that instance would detail the procedural rules relating to the crime, such as that the defendant has the right to a jury trial.
The procedural rules for conducting a law suit can vary between certain categories of law.

Procedural law is a term used to describe a set of rules governing how all aspects of a court case are conducted.